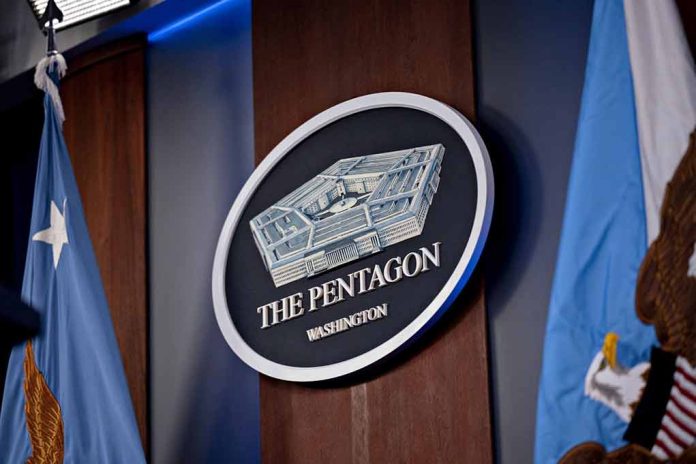 (RepublicanPress.org) – On April 13, the FBI in Boston announced the arrest of 21-year-old Jack Teixeira for allegedly leaking classified documents on Discord — a gaming chat site. He was a US Air Force National Guardsman who has served since 2019. Teixeira was a cyber transport systems journeyman at a National Guard base on Cape Cod. His alleged actions have caused ranking members of the military to reexamine how to decide who gets access to classified information going forward.
FBI Statement on today's arrest of Jack Douglas Teixeira, of North Dighton, Massachusetts. pic.twitter.com/SC81ryuhRC

— FBI Boston (@FBIBoston) April 13, 2023
On April 27, The Hill reported that the Pentagon was looking into the matter to see what changes are necessary to keep US classified information safe. Brigadier General Pat Ryder said the Pentagon is looking at "intelligence processes and procedures" in addition to how the Defense Department vets people for "security clearances." Teixeira was able to obtain top-secret clearance, despite some issues in his past.
Attorney General Merrick Garland previously stated Teixeira was not authorized to remove, keep, or share the information. However, the AG did not say the airman didn't have authorized access to the classified intel. The investigation is still ongoing, and the guardsman is being detained pending trial — for now.
Prosecutors told the court they believe Teixeira is a flight risk and think he would pose a national security threat if released on bail. The legal brief filed with the court also revealed he was suspended from school in 2018 for talking about Molotov cocktails and weapons. He also allegedly posted violent plans online that included killing lots of people and "culling the weak minded." If that is all true, some might wonder how his clearance was approved and retained.
According to The Hill, Pentagon spokesman said the requirements for security clearance going forward will be "pretty stringent." They said it will include a "background check," "training," and other steps to show the privilege will have to be earned.
Copyright 2023, RepublicanPress.org