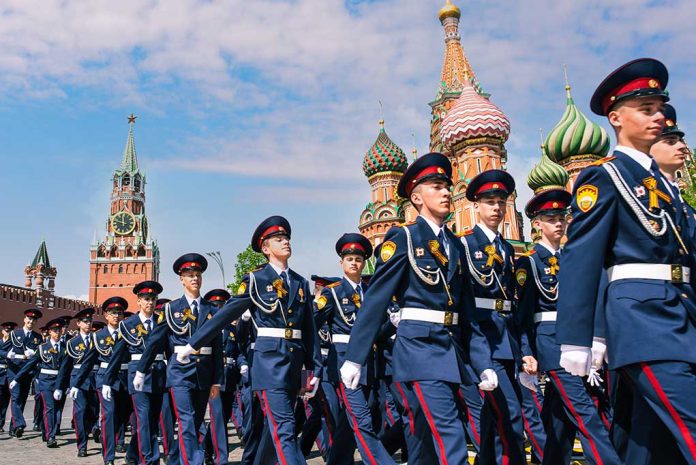 (RepublicanPress.org) – Tensions continue to escalate between Russia, the United States, and its NATO allies regarding Ukraine. US officials recently made a series of stunning allegations regarding the creation of a false Moscow-led pretext for an invasion.
On Thursday, February 3, State Department spokesperson Ned Price told reporters Russian officials were "planning to stage fabricated attacks" by the Ukrainian intelligence service or military forces to justify an invasion of Ukraine.
Price said one option the Russians were considering involved the production of a "propaganda video" complete with explosions, images of destroyed military gear, fake corpses, and crisis actors pretending to mourn the loss of loved ones, entirely fabricated by Russian intelligence.
Things got a bit ill-tempered when Associated Press reporter Matt Lee pushed back on Price, who all but accused the spokesperson of venturing into the realm of conspiracy theories regarding the situation. He also asked Price for evidence beyond his claims, but Price basically said reporters would have to take him at his word.
Reporter: "It's an action that you say they have taken, but you have shown no evidence to confirm that. […] This is like – crisis actors? Really? This is like Alex Jones territory you're getting into now."

Must-watch exchange between @APDiploWriter Matt Lee and @StateDeptSpox. pic.twitter.com/RPIPb2zwf5

— The Hill (@thehill) February 3, 2022
Later that day, unnamed US officials dug their heels into Price's claims, telling The New York Times the Russian propaganda campaign involved creating a staged film. According to them, the clip would include footage of Ukrainian military personnel inside Russian territory or an assault on Russian-speaking people in Ukraine. The UK has confirmed the intelligence but also refuses to make the underlying evidence public.
Do you think the State Department should make the evidence public?
Copyright 2022, RepublicanPress.org