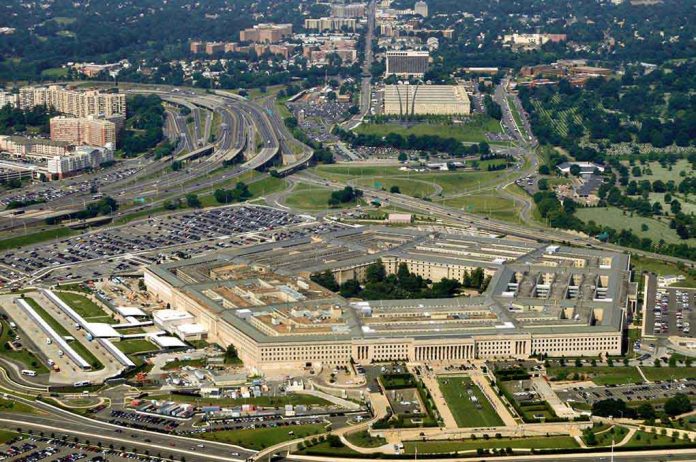 (RepublicanPress.org) – The Scranton Army Ammunition Plant (SCAAP) facility was originally built in 1908 as a train building and repair facility. The seven buildings that sit on over 15 acres in Pennsylvania became an ammunition plant 45 years later. These days, SCAAP has eight governmental staff who run the facility, producing various projectiles, including large mortar rounds — and the US military is under pressure to increase the production at that facility and others.
On April 23, the Associated Press reported the plant is only one of two in the US to produce the steel bodies for the 155 mm howitzer rounds used in the war in Ukraine. Unfortunately, the United States is struggling to keep up with demand. Officials estimated that Ukraine is firing off between 6,000 and 8,000 shells every day, exceeding the amount the US produced before the Russian invasion. To solve this problem and bolster production, the military is planning to spend a lot of money on munitions plants across the nation — including the SCAAP.
A historic factory in Scranton, Pennsylvania, is at the vanguard of a Pentagon plan to modernize and accelerate its production of ammunition and equipment. The plant makes the steel bodies for the 155 mm howitzer rounds that the U.S. is rushing to Ukraine. https://t.co/RjuTk24zx0

— The Associated Press (@AP) April 23, 2023
The Pentagon is sending howitzer artillery rounds from America's stockpiles as part of an ammunition, equipment, munitions, weapons, and radar package going to Ukraine in the coming months. That assistance has a price tag of more than $2 billion. Since the beginning of the Russian invasion in February 2022, the outlet reported the US has sent over $35.1 billion to help Ukraine defend its home.
According to AP, Ukraine parliamentary member Oleksandra Ustinova said while he understands that production is "very limited," his country depends on the 155 mm ammunition.
Fox News reported the plant is currently modernizing its facilities to the tune of $120 million, and the Pentagon wants to have a new production line open by 2025. Meanwhile, the military branch is looking to other plants in the US and abroad to increase output for not only Ukraine but also to beef up and replenish its own military supply.
Copyright 2023, RepublicanPress.org