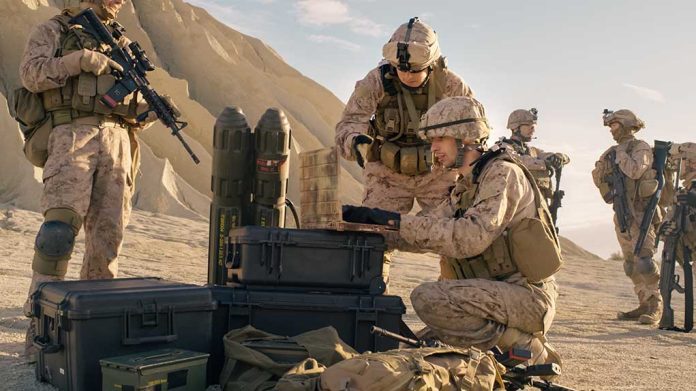 Enemy CAPTURED – U.S. Forces Take Their Man!
(RepublicanPress.org) – First founded by Abu Bakr al-Baghdadi in 2014, the Islamic State (ISIS) is an extremist group formed from the terrorist al Qaeda organization. On June 15, reports indicated that US officials confirmed the military captured a senior leader of ISIS, Hani Ahmed al-Kurdi, in Syria. Although the Pentagon declined to give any more details about the raid leading to his capture, they revealed it was well-planned to reduce any risk to civilians and minimize any unnecessary damage.
Previous missions in the region are known for leading to significant civilian deaths. However, Operation Inherent Resolve said in a statement that no civilians were harmed amid this operation.
Working Against ISIS
According to The Wall Street Journal, Central Command officials with Operation Inherent Resolve, working to eliminate the ISIS threat in northeast Syria, stated the terrorist organization isn't as strong as it used to be, but it's still a threat.
The only other detail the US coalition team provided was that a couple of Russian Su-34 jet fighters appeared at some time during the mission, but retreated when two American F-16 jet fighters arrived on the scene.
In February, US Special Forces raided another area in Syria where the ISIS leader at the time, Abu Ibrahim al-Hashimi al-Qurayshi, was hiding. Before troops could capture him, the terrorist detonated a bomb, killing himself, his wife, and his children. The terrorist leader was notoriously secretive. Unlike others in his position, he never released an audio message and lived a low-profile existence. Eventually, the US military was able to track him down.
That wasn't the first interaction between al-Qurayshi and the US; he was captured in 2008 and maimed during an assassination attempt in 2015 when he lost his leg.
ISIS Moving Forward
In 2019, the United States declared victory over the Islamic State, but admitted there were some stragglers in the region. At the time, thousands of ISIS supporters were jailed in Syria, but officials worry extremists are developing a new terrorist organization within the prison walls. That's why the US is working with Syria to counteract any pop-up groups and eliminate or capture any remaining ISIS members.
Officials suspect women and children who now reside in a refugee camp in the region have formed a small caliphate group with extremist beliefs. Central Command spokesman Colonel Joe Buccino recently confirmed ISIS is still a threat.
Do you think the US is doing enough to eliminate the ISIS terrorist threat in Syria and other parts of the Middle East?
Copyright 2022, RepublicanPress.org