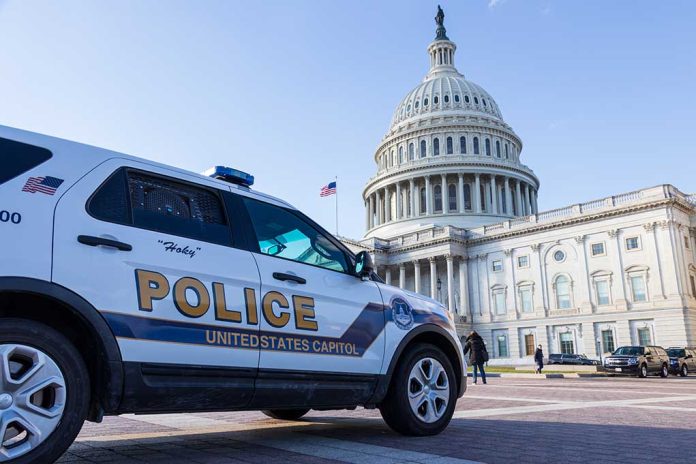 Capitol Police Chief Discusses Need for More Resources Following Paul Pelosi Attack
(RepublicanPress.org) – On October 28, David DePape allegedly broke into House Speaker Nancy Pelosi's (D-CA) home in California, looking to do her harm. When she wasn't home, the suspect attacked her husband, Paul Pelosi, in the head and hands with a hammer. Emergency services rushed the victim to the hospital, where he underwent surgery for his injuries.
On November 1, US Capitol Police Chief (USCP) Tom Manger released a statement advising the force needs more resources to properly protect Congress members due to the number of threats against them nowadays. The chief, however, did not provide any details about the organization's plan for safety reasons.
Here is today's statement from U.S. Capitol Police Chief Tom Manger: https://t.co/2y4TLLGLlM pic.twitter.com/g6XogJ5r28

— The U.S. Capitol Police (@CapitolPolice) November 1, 2022
Manger mentioned the previous attacks on other House members to make his point, stating today's political climate calls for additional assistance. He said the events of January 6 led to improvements in security, but the USCP also needs to change how it protects congressional members while away from Washington. The authority figure said there was "still a lot of work to do."
According to the chief, Capitol police are monitoring cases across the US to stop violence before it escalates. He vowed the force would continue to do its best to keep everyone safe.
Regarding the latest incident against Paul Pelosi, the suspect faces attempted murder charges and other serious felonies that could land him behind bars for life. News outlets reported that Paul Pelosi was released from the hospital on Thursday, almost a week after the brutal attack.
Copyright 2022, RepublicanPress.org