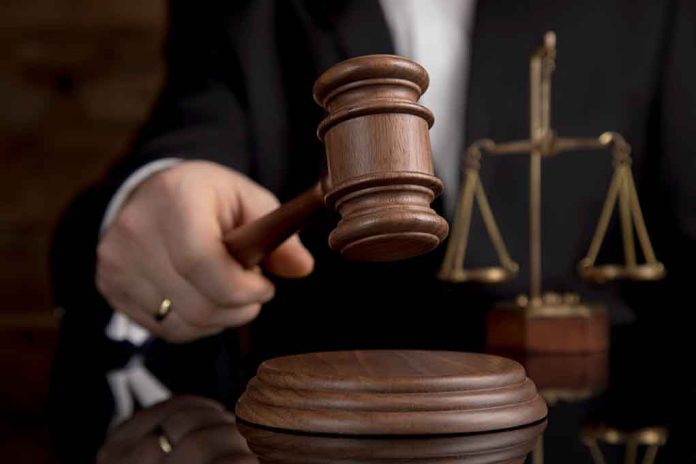 (RepublicanPress.org) – The Office of the Director of National Intelligence released a report in February 2021 detailing the killing of Saudi journalist Jamal Khashoggi. It concluded Saudi Arabian Crown Prince Mohammed bin Salman (MBS) "approved" the operation "to capture or kill" the reporter in Istanbul, Turkey, in October 2018. Khashoggi's fiancée Hatice Cengiz filed a lawsuit against MBS and other Saudi officials in late 2020, but a federal court recently dismissed the case.
On December 6, 2022, US District Court judge for Washington DC, John D. Bates, issued a memorandum opinion dismissing all claims against MBS, citing his immunity as a foreign head of state.
A U.S. judge dismissed a case against Saudi Crown Prince Mohammed bin Salman over the killing of journalist Jamal Khashoggi. The Biden admin supported immunity for him.

U.S. intel says the prince ordered the operation that saw Khashoggi, a U.S. resident, killed and dismembered. pic.twitter.com/eP1iXJJXkM

— AJ+ (@ajplus) December 6, 2022
On July 1, the court suggested the Justice Department (DOJ) submit a statement regarding any governmental interest in the lawsuit. The court granted officials an extension until October 3 to respond.
However, less than a week before the deadline, MBS' father, King Salman bin Abdulaziz Al Saud, appointed him Prime Minister of the Kingdom of Saudi Arabia. MBS' legal team advised the court of his new position and argued that a Prime Minister has immunity in foreign courts.
The district court granted the DOJ another extension in light of this development. Then, on November 17, the government filed a statement of interest concurring with MBS' claim of head-of-state immunity based on his current position as Saudi Arabia's prime minister.
Judge Bates ultimately held in his opinion that despite "credible allegations" of MBS' involvement in Khashoggi's assassination, he had no choice but to dismiss the prince as a defendant in the case. He also dismissed two other Saudi Arabian defendants.
Copyright 2022, RepublicanPress.org