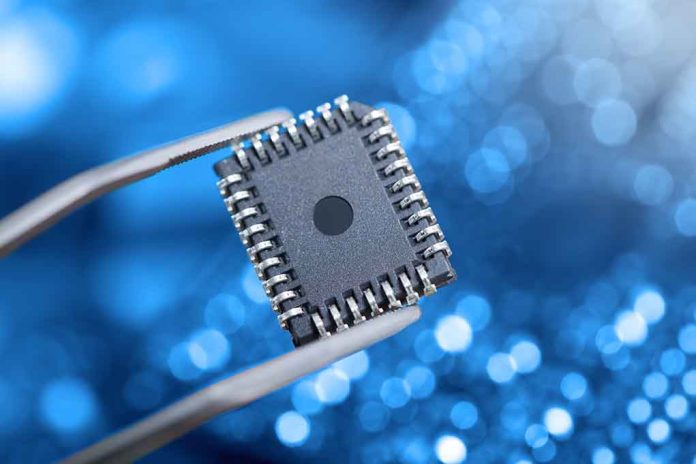 (RepublicanPress.org) – On February 7, President Joe Biden gave his second State of the Union (SOTU) address. During his speech, the US leader addressed the issue of semiconductors, small electronic devices that provide power to everything from smartphones to cars to fighter jets. The Commander in Chief said these chips were invented in America, and the US used to supply almost "40% of the world's chips," but not anymore. Biden stated that his administration passed the CHIPS and Science Act to bring manufacturing back to the United States so that the "supply chain" could start right here at home. The next day, Commerce Secretary Gina Raimondo spoke more about producing the chips.
Commerce Initiative
On February 8, Raimondo appeared on Jim Cramer's show "Mad Money" on CNBC. During the interview, the secretary revealed she would be traveling to India next month with a group of US CEOs to discuss a collaborative effort to manufacture semiconductor chips. Raimondo told Cramer that in the 90s, the US had about 350,000 people working in the chip industry, but now that number has been reduced by more than half. The host recommended the US work with India to cut into the market currently dominated by Taiwan and South Korea. Cramer looked surprised when Raimondo told him about her travel plans to go to the region to try and work out a deal.
The Commerce secretary noted that India is a democratic and English-speaking country with a large population of skilled workers, making it an ideal partner for the US. Raimondo said she is considering working with 13 different nations, including India, offering them an opportunity to partner with the United States as long as they meet certain conditions. Those stipulations include labor, anti-corruption, law, and environmental standards.
Buzz About India and Reasons
On February 6, Voice of America News reported that US National Security Advisor Jake Sullivan stated the next big goal for technology partnerships would be between India and the United States. The source noted the government was growing concerned about America's reliance on China for semiconductors, so the administration was looking to move manufacturing to other regions with a more positive relationship with the US. Biden's SOTU and Raimondo's plans seem to align with that vision.
VOA News revealed that relations between India and China have soured in recent years, perhaps making now a good time for the United States to strike a deal with the democratic nation.
Copyright 2023, RepublicanPress.org