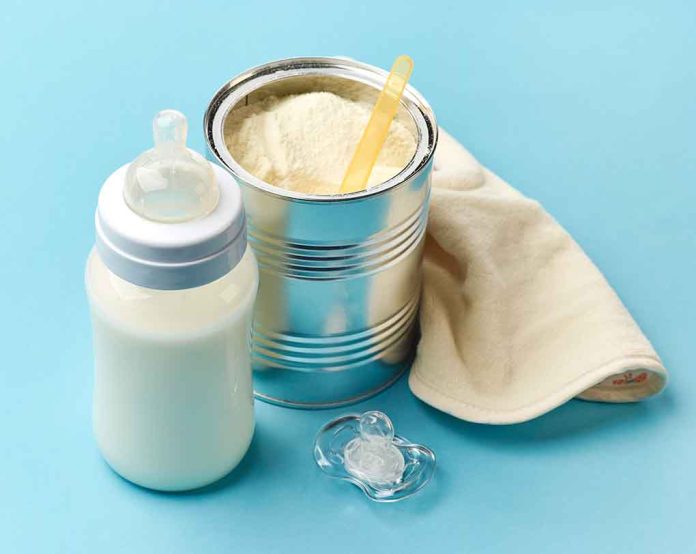 They're INTERVENING – U.S. Lawmakers Cast Emergency Votes!
(RepublicanPress.org) – A recent shortage of baby formula across the United States has parents concerned about their ability to feed their children. In response, the House of Representatives passed two pieces of legislation that will now head to the Senate: the Infant Formula Supplemental Appropriations Act and the Access to Baby Formula Act.
The first one would give the Food and Drug Administration (FDA) $28 million to assist in solving the current baby formula problem and preventing such a scare in the future. However, not everyone is convinced it will help.
The democrat $28 million "baby formula bill" is a joke, we don't have a baby formula DEMAND crisis, we have a baby formula SUPPLY crisis

— Marco Rubio (@marcorubio) May 19, 2022
HR 7790 passed largely along party lines in the House, making some worry the legislation won't garner enough votes to pass in the Upper Chamber of Congress. While Democrats largely supported the bill, Republicans like House Minority Whip Steve Scalise (R-LA) don't believe the proposal will help solve the crisis at all. According to a May 19 report from The Epoch Times, the Louisiana lawmaker believes the measure as nothing more than throwing "money at the FDA." Representative Andy Harris (R-MD) called it just more "reckless spending" by Democrats.
Many Republicans partially blame the Biden administration's inability to solve supply chain problems for the shortage.
The other act passed with bipartisan support, with only nine Republicans against the deal. The Access to Baby Formula Act cuts through the red tape that typically slows down the time it takes to get the baby formula from manufacturers to grocery shelves. It also gives families using WIC to buy their formula from more companies.
Copyright 2022, RepublicanPress.org