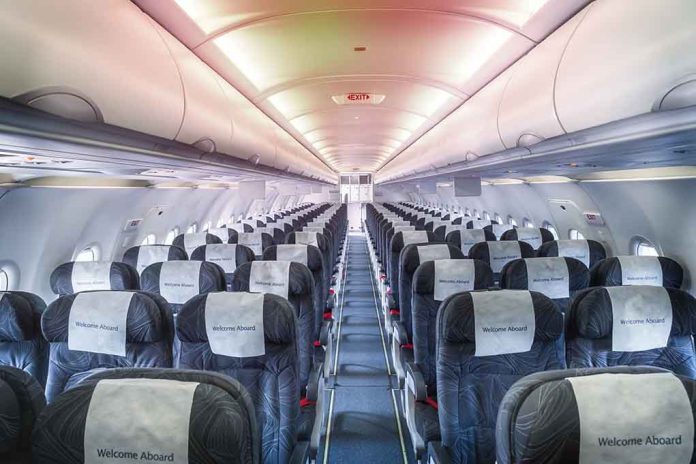 (RepublicanPress.org) – The airline industry has struggled to rebound after the months of lockdowns and travel restrictions that accompanied the global health emergency. Crew shortages, rising fuel costs, and the usual climactic events continue to plague passenger airline companies causing massive delays. The continuing problems peaked toward the end of 2022 when bitter cold, high winds, and snow hit several airports, leaving thousands of travelers stranded and disrupting holiday plans nationwide.
Consumers demanded that the government create new regulations or aggressively enforce existing ones. President Joe Biden's administration chose to run with the latter option while it pursued new rules. Officials confirmed that they recently punished an airline by imposing a hefty fine for improperly handling refunds.
Fine Announced
The US Department of Transportation (USDOT) recently posted a brief statement advising that the agency's Office of Aviation Consumer Protection (OACP) recently determined that Chilean-based LATAM Airlines Group S.A. and several of its affiliates (en masse LATAM) "routinely failed to provide timely refunds" related to flights it canceled to and from the United States in violation of US law. The notice also advised that the department assessed civil penalties against the carrier service totaling $1 million and ordered it to "cease and desist," violating federal statute 49 U.S.C. § 41712 and federal regulation 14 CFR Part 259.
On May 22, the USDOT served a Consent Order and Order of Dismissal on LATAM. The six-page document advised that the department received more than 750 complaints from disgruntled consumers since March 1, 2020, alleging the carrier "failed to provide timely refunds" for flights it canceled to and from the US.
Investigation Into Airline
The USDOT's resulting investigation revealed that LATAM issued travel vouchers to customers requesting refunds for at least 17 months beginning in March 2020. Recipients then had to exchange those vouchers for cash via a bank transfer. That two-stage process led to lengthy delays for thousands of travelers, sometimes spanning more than 100 days.
LATAM responded that it imposed the two-part voucher process for two reasons.
The unprecedented number of fight cancellations necessitated the creation of the voucher program to help the carrier manage and track the refund process.
Numerous passengers already obtained chargebacks from their credit card companies. The new process provided the airline ample time to verify whether a customer had already received a chargeback before issuing an additional refund.
Blane Workie, the assistant general counsel for the OACP and the document's signatory, advised that after careful consideration, the office determined that enforcement action was necessary and accessed $1 million "in compromise of civil penalties" against LATAM.
Blane Workie, the OACP's general counsel, agreed to payment under an installment plan with one-third of the penalty due within 30 days of the order's issuance, the second within 90 days, and the final payment within 150. Workie also dismissed a previous complaint filed against LATAM in 2020.
Airline cancellation rates are down – staying below 2% each month so far this year. pic.twitter.com/eMq4Alv2uO

— Secretary Pete Buttigieg (@SecretaryPete) May 22, 2023
In the meantime, Transportation Secretary Pete Buttigieg recently announced that airline cancellation rates are down this year.
Copyright 2023, RepublicanPress.org