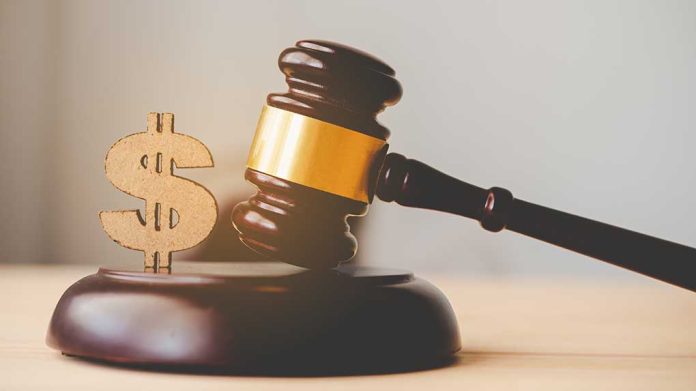 16 Financial Firms Penalized by US
(RepublicanPress.org) – In October 2021, the US Securities and Exchange Commission (SEC) opened an investigation into the work-related digital communication practices of employees at several banks. The law requires such institutions to keep an accurate and complete record of all such interactions. At the time, the Director of the SEC's Division of Enforcement, Gurbir Grewal, relayed the importance of recordkeeping and discouraged the use of personal devices to discuss work matters.
On September 27, the SEC and Commodity Futures Trading Commission (CFTC) levied fines against 16 financial institutions totaling $1.8 billion. The regulators alleged bank and investment employees at various levels talked about "deals and trades" using their private devices and apps, according to Reuters.
U.S. fines 16 Wall Street firms $1.8 bln for talking deals, trades on personal apps https://t.co/kzrSLOL1ZL pic.twitter.com/YWEhc47CuS

— Reuters (@Reuters) September 28, 2022
The investigation found that many staff members were using WhatsApp and the like to discuss transactions but purged their conversations on a regular basis. CFTC Commissioner Christy Goldsmith Romero accused workers of using private apps to avoid proper supervision.
The firms implicated in the matter admitted they violated parts of their recordkeeping laws and agreed to pay over $1.1 billion, according to an SEC press release. Thirteen of the entities settled on a total of $125,000 each, two will pay $50 million, and the last agreed to a penalty of $10 million. All the banks and affiliates committed to bringing their companies into compliance by changing procedures to allow for accurate and complete recordkeeping of business conversations.
Copyright 2022, RepublicanPress.org