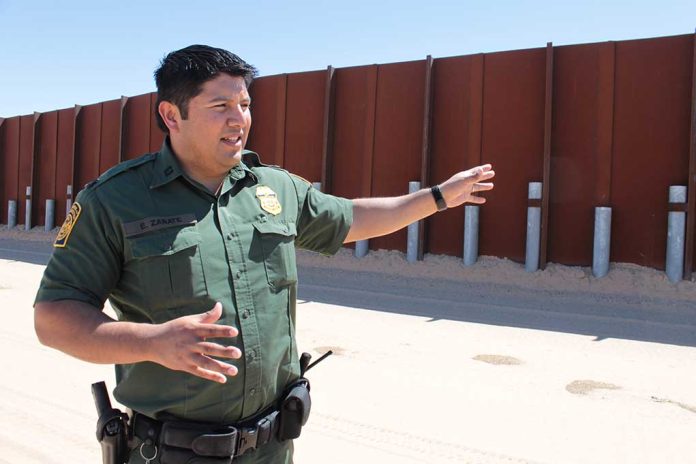 (RepublicanPress.org) – In March 2020, the Trump administration activated Title 42 to give US officials the freedom to expel migrants quickly at the border. According to NPR, Democrats and other immigration advocates had been pushing the Biden administration to end the measure for some time, stating the law prevents migrants from seeking asylum in the US.
The issue made its way all the way up to the Supreme Court. But SCOTUS dismissed the case in February after the federal government told the court Title 42 would end on May 11 along with the expiration of the public health emergency. To get ready for the expected onslaught of migrants after the measure ends, the Biden administration announced it would set up processing centers in Latin America.
Details About the Centers
On April 27, CBS News reported that the government plans to place these processing centers at key points along popular routes many migrants take to arrive at the US southern border. The first buildings will go up in Colombia and Guatemala, but officials are working with other countries to add more centers in other strategic locations.
The hubs will be responsible for screening migrants and determining the travelers' options to enter the US. Senior US officials also said that some migrants who make it through a vetting process could remain in the host country or find a new home in Spain or Canada. The processing centers are just one leg of the Department of Homeland Security's (DHS) plan to manage the migration flow.
The department said the Biden administration has been working with key leaders around the globe to identify and address root causes of migration, open up more legal pathways to move to other countries, enforce immigration laws, and get a handle on migrant flow. Homeland Security Secretary Alejandro Mayorkas said the new processing centers should screen a minimum of 5,000 or 6,000 people per month. He said the model is meant to "reach the people where they are," stop smugglers, and save migrants from a treacherous journey.
Other DHS Plans
The department plans to crack down on migrants who refuse to use legal pathways into the US. DHS said those who cross the border illegally will be quickly removed, barred from re-entry for five years or more, and be ineligible for asylum. On the other hand, the administration is giving migrants more opportunities to enter the US legally, including expanding access to the mobile app that makes it easy to schedule immigration appointments and creating new family reunification processes in four additional countries — Colombia, Guatemala, El Salvador, and Honduras.
Copyright 2023, RepublicanPress.org