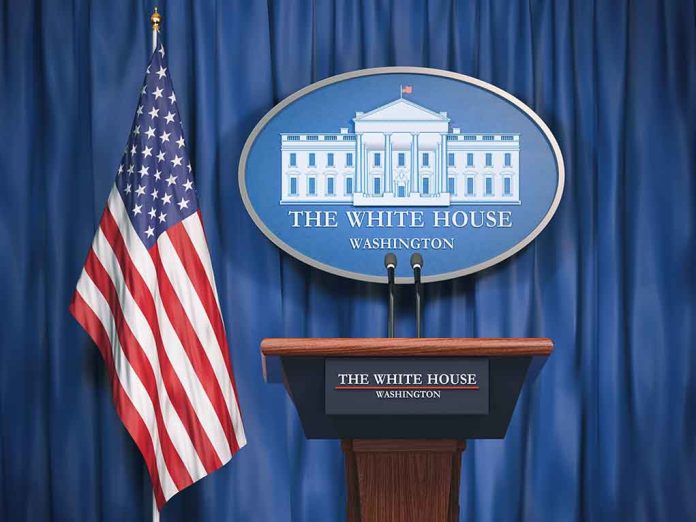 (RepublicanPress.org) – The Bureau of Consular Affairs at the US Department of State revised its travel advisory in January for Nigeria. The agency warned people about traveling to certain areas of the country because of civil unrest, kidnapping, crime, terrorism, and crimes on the water. The department highlighted the southern part of Nigeria as especially dangerous, stating kidnapping, maritime crime, and armed criminality was prevalent in the area. That proved true recently.
On May 16, National Security Council Coordinator for Strategic Communications John Kirby spoke during a press conference with White House Press Secretary Karine Jean-Pierre. He confirmed a US convoy was attacked in southeastern Nigeria. He explained that he didn't have a lot of information but said there were "no US citizens" involved in the attack. However, Kirby said there were some casualties and possibly some deaths as a result.
Subsequent reports revealed four people died in the attack — two police officers and two US consulate personnel. He said the unknown perpetrators murdered the victims and set their vehicles on fire. The gunmen also reportedly kidnapped three people from the convoy — a driver and a couple of police officers.
BREAKING – DEADLY: The attack on US convoy in #Nigeria today killed four people, including two personnel from the US consulate and two police officers, US officials have confirmed after @whitehouse John Kirby tried to downplay it by saying that no US citizens were not hurt. Well,… pic.twitter.com/NE2KPUDJNb

— Simon Ateba (@simonateba) May 16, 2023
Police spokesperson in Anambra, Ikenga Tochukwu, referred to the suspects as "hoodlums" and indicated the area where the attack took place was a hotbed for separatist violence. The spokesperson was concerned that the convoy chose to travel in the area without security or notifying authorities in the area, leaving them more vulnerable.
The most active separatist group in the area is the Indigenous People of Biafra (IPOB), who reportedly denied responsibility for the incident. Tochukwu confirmed authorities are conducting a rescue and recovery operation. However, a statement from Secretary of State Antony Blinken revealed that the identities of the assailants are still unknown. He said that there is currently no reason to believe the assailants were actively targeting the US's Mission.
The State Department warning remains the same. The country is a level three threat, and Americans should reconsider travel to the nation.
Copyright 2023, RepublicanPress.org