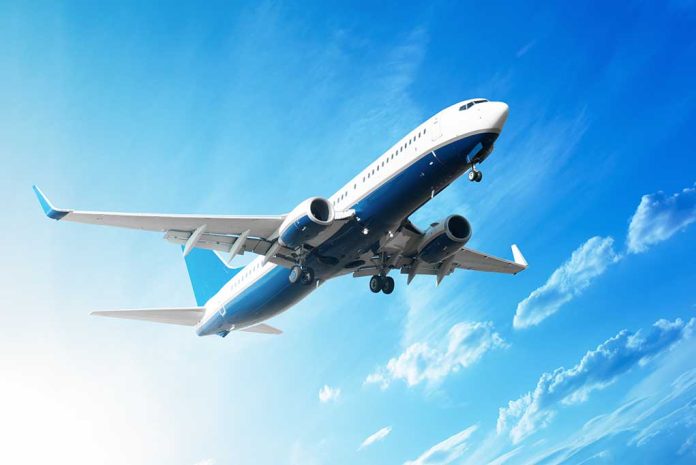 (RepublicanPress.org) – A bomb in the forward cargo bay of Pan Am Flight 103 destroyed the aircraft as it flew over the Scottish town of Lockerbie on its way from London-Heathrow Airport to New York's John F. Kennedy International Airport shortly after 7:00 p.m. on December 21, 1988. Thirty-four years later, almost to the day, United States officials obtained custody of a suspect in that tragic flight that claimed the lives of all passengers and crew members, including 190 Americans.
On December 12, the US State Department issued a press statement announcing that US officials had taken custody of Abu Agila Mohammad Mas'ud Kheir al-Marimi to face trial for his alleged role in the 1988 terrorist attack. The notice didn't provide any details about his arrest. However, The Guardian reported a warlord abducted Mas'ud from his home in Tripoli and he ended up being detained by authorities.
Following an intensive diplomatic effort, Abu Agila Mohammad Mas'ud Kheir al-Marimi will face trial in the U.S. for his alleged role in the 1988 bombing of Pan Am 103. We are grateful for the efforts of @TheJusticeDept to pursue and prosecute him. https://t.co/gmm1x6HXmB

— Ned Price (@StateDeptSpox) December 13, 2022
In December 2020, the Justice Department issued a criminal complaint charging Mas'ud with the destruction of an aircraft and a vehicle used in foreign commerce resulting in death. Thirteen months later, a federal grand jury formally indicted him on those charges.
Attorney General Merrick Garland praised the decades-long efforts by American and Scottish law enforcement officials to bring Mas'ud to justice in a Justice Department press release announcing the defendant made his first appearance in the US District Court for the District of Columbia. He called it an "important step forward" in the department's mission to "honor the victims and pursue justice."
Mas'ud faces a maximum sentence of life in prison if convicted. One other man, the late Abdelbaset al-Megrahi, was convicted in 2001 for his role in the bombing.
Copyright 2022, RepublicanPress.org