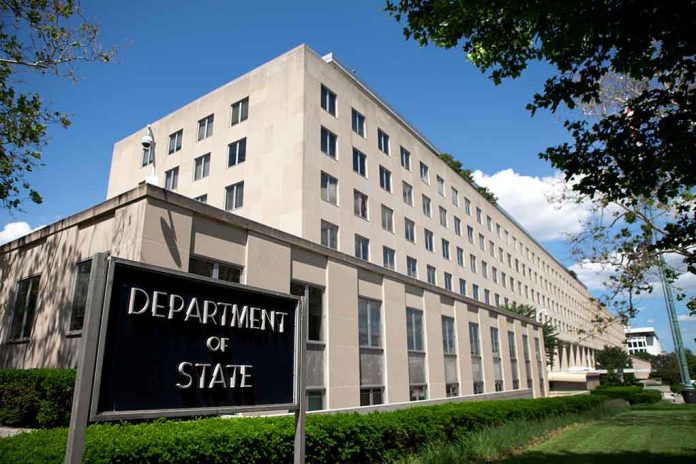 (RepublicanPress.org) – On March 30, the Russian Federal Security Bureau (FSB) security service confirmed that authorities detained Wall Street Journal reporter Evan Gershkovich for suspected espionage. The service reportedly said the reporter came into possession of classified information while in the country. Days later, US Secretary of State Antony Blinken called for Russia to release Gershkovich immediately. They did not comply.
On April 10, the US State Department officially stated the WSJ reporter had been "wrongfully detained." The delineation gives the US more power to pressure officials in Russia to release Gershkovich. The case will now be in the hands of the Office of the Special Presidential Envoy for Hostage Affairs, who can keep a sharper eye on the situation. The WSJ reported the designation also means the department can monitor intelligence, use the media for pressure, build diplomatic coalitions, and ensure regular consular access.
In the department's statement, Principal Deputy spokesperson Vedant Patel said, "journalism is not a crime," condemning the Kremlin's actions. Patel called on Russia to release both the journalist and American Paul Whelan from custody, as did Blinken — for a second time.
I made the determination that the Russian Federation has wrongfully detained Evan Gershkovich. We call for his and Paul Whelan's immediate release.

— Secretary Antony Blinken (@SecBlinken) April 10, 2023
CEO of Dow Jones and Publisher of The Wall Street Journal Almar Latour released a joint statement with Emma Tucker, the editor-in-chief, reacting to the new designation. The pair said they were doing everything possible to support Gershkovich and his family while also working with US officials and the State Department regarding his release. Tucker and Latour called his arrest an "attack on a free press."
The WSJ reported that the White House called Russia's accusation against the journalist "ridiculous," saying Gershkovich is not a spy. White House National Security Council spokesman John Kirby said he's "not a criminal."
Russia's Foreign Ministry previously accredited Gershkovich to work as a journalist in the country. Although Moscow claimed to have caught the reporter in the act of a crime, so far, Russia has offered no evidence.
Copyright 2023, RepublicanPress.org