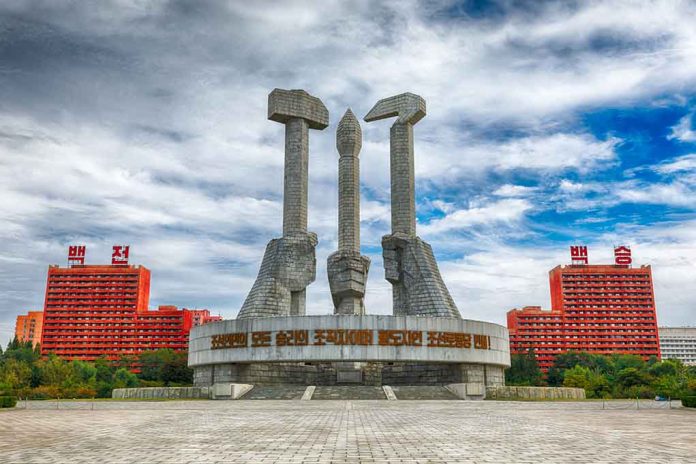 (RepublicanPress.org) – The Countering America's Adversaries Through Sanctions Act (CAATSA) of 2017 disallows importing goods produced in North Korea or using the country's workers unless it's proven that the business didn't use forced labor. US Customs and Border Protections (CBP) recently revealed three companies it believes are not abiding by the regulation.
On December 27, the federal agency announced it banned imports produced by Rixin Foods, Ltd., Jingde Trading Ltd., and Zhejiang Sunrise Garment Group Co. Ltd on the 5th of the month. The CBP held that an investigation showed the companies were using forced labor in North Korea to produce their wares, which violates the 2017 measure.
US Customs detains imports from 3 Chinese companies in apparel & food sectors alleging use of North Korean labor in their supply chains in violation of Countering America's Adversaries Through Sanctions Act#ForcedLabour #ModernSlavery #sanctions #Chinahttps://t.co/Y7R53e4pDn

— John Boscariol (@tradelawyer) December 29, 2022
AnnMarie Highsmith, the CBP Office of Trade Executive Assistant Commissioner, said the move was a step toward stopping the "horrific practice" that not only violates human rights but supports military programs in North Korea, according to the announcement.
To incorporate the change, the CBP began detaining the products at US ports of entry, giving the companies 30 days to prove the merchandise manufacturing didn't violate the sanctions act. If they cannot do so, the border protection entity will seize the items, and the companies will have no recourse to reclaim them.
Do you support Border Patrol's decision to ban the goods?
Copyright 2023, RepublicanPress.org