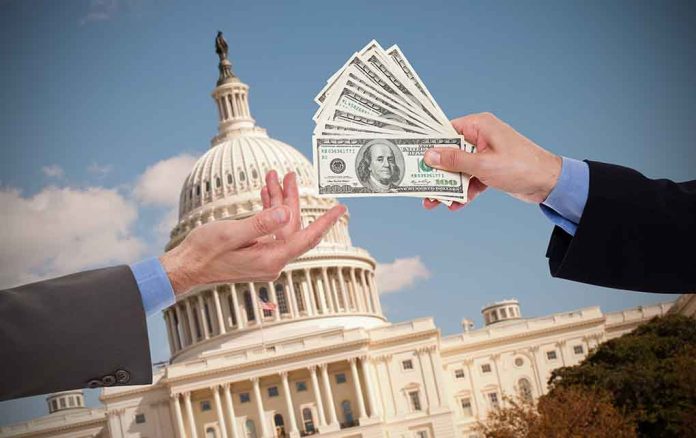 US Government Investing Around $1 Billion in Electric School Buses
(RepublicanPress.org) – As part of the Infrastructure Investment and Jobs Act passed in 2021, the Environmental Protection Agency (EPA) started the Clean School Bus Program. According to the EPA website, this initiative is intended to replace or reduce typical school buses with "zero-emission and low-emission" vehicles that are safer for children, drivers, and the environment.
On October 26, the EPA announced that 389 school districts all across the US are getting almost $1 billion in grants to buy such buses. The clean buses program started with $5 billion over five years from the infrastructure measure, allocating half a million toward the initiative in May. The EPA upped that number to just under a billion later.
JUST IN: @EPA has announced the list of school districts winning a Clean School Bus Program 2022 rebate award! An electric #CleanRide4Kids is coming to a community near you. https://t.co/nb5sgfSNJT

Read our coalition's statement here and below: https://t.co/LUU7RXqcAw pic.twitter.com/AxXT8zcaTl

— Alliance for Electric School Buses (@alliance4esb) October 26, 2022
The agency will distribute the money throughout the latest fiscal year, which runs from October 2022 through the end of September 2023. According to AP News, the governmental body received thousands of applications for about 12,000 buses for a total of almost $4 billion in cost. All but 5% of the vehicles requested were electric, while the rest were powered by alternatives to diesel.
EPA Administrator Michael Regan was quoted in the EPA's news release saying the organization aimed to "reduce climate pollution" and make the planet healthier for future generations. He said American children deserve to breathe clean air.
What do you think about the government's clean energy program?
Copyright 2022, RepublicanPress.org