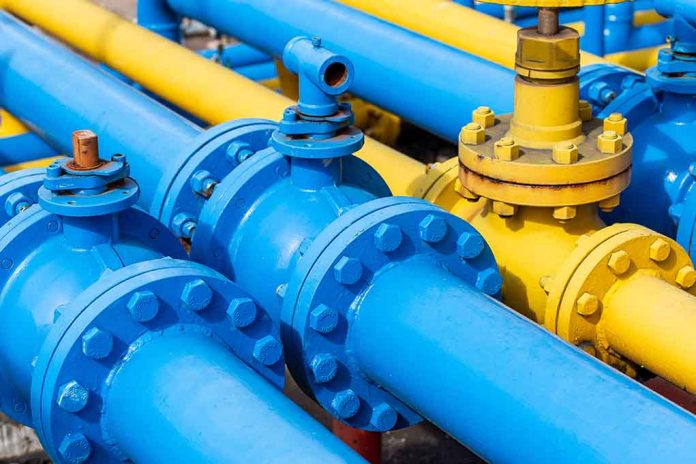 (RepublicanPress.org) – The Biden administration faces mounting pressure on multiple fronts regarding its approach to oil and gas drilling projects. Republican Press recently reported that Republican lawmakers launched a new investigation into the Department of the Interior's alleged efforts to "obstruct domestic energy production" in furtherance of President Joe Biden's "extreme ideological goals" involving his approach to climate change.
On the flip side, the administration recently sparked outrage from environmental activists after it auctioned off a large part of the Gulf of Mexico for offshore oil and gas drilling operations.
The United States Auctions Off Arizona-Sized Portion of the Gulf of Mexico
On March 29, the Interior Department's Bureau of Ocean Energy Management (BOEM) announced the results of the recent action of roughly 13,600 unleased blocks in the Gulf of Mexico's eastern, central, and western planning areas to offshore oil and gas drilling companies.
The auction was mandated by the Inflation Reduction Act of 2022, one of President Joe Biden's most significant legislative successes. Democrats managed to get the bill through Congress by a slim margin with limited support from Republican lawmakers.
Lease Sale 359 attracted bids from 32 companies, with Chevron USA leading the pack with $107 million in high bids and $12 million in unsuccessful ones. BP Exploration and Production placed $46 million in high bids, followed by Shell Offshore with $20 million and Equinor Gulf of Mexico submitting $18 million in successful bids.
The BOEM reported that the revenues generated from the offshore oil and gas lease would go to the US Treasury, the Land and Water Conservation Fund, and the Historic Preservation Fund. Additionally, the Gulf Coast states of Alabama, Louisiana, Mississippi, and Texas will receive some of the proceeds along with some local governments.
The lease sale covered roughly 73 million acres, an expanse comparable to Arizona's land mass of 72.9 million acres.
Gulf of Mexico Auction Draws Criticism From Environmental Groups
Several environmental groups and activists are pushing back on the auction. For example, CBS News reported that Earthjustice attorney George Torgum lashed out at the leases. According to him, they will "lock in oil and gas development" in the Gulf of Mexico "for the next 50 years." Continuing, he warned that the BOEM's move "feels like another step backward" in the battle against the ravages of climate change.
The Willow oil project was only approved 17 days ago, but now @POTUS is allowing oil companies to bid on 73 million acres of the Gulf of Mexico. Almost twice the amount of oil at stake.

We need to stop acting on behalf of oil companies & start acting on climate. #NoNewLeases

— Earthjustice (@Earthjustice) March 30, 2023
Likewise, Nicole Ghio, a member of the environmental activist group Friends of the Earth, lashed out at the president. She said Biden's decision to "sacrifice an enormous portion of the Gulf of Mexico" was "unconscionable." She also vowed to continue pushing Biden to honor his "long-held climate promises."
Copyright 2023, RepublicanPress.org