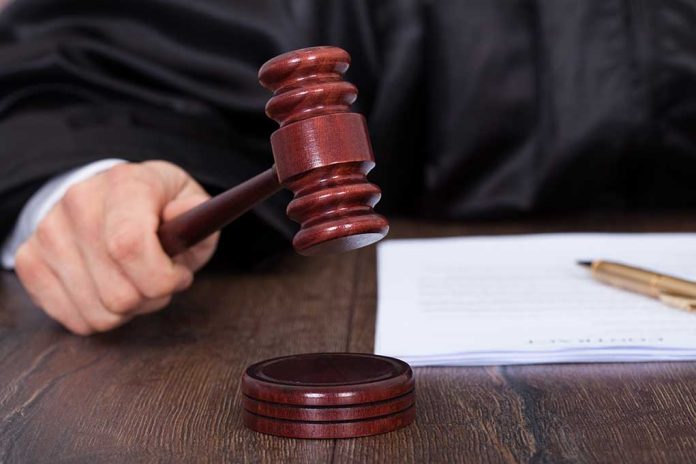 (RepublicanPress.org) – In March, a three-panel special committee of judges was given the task of investigating a complaint filed against US Federal Appeals Court Judge Pauline Newman. Weeks later, the judges concluded that the judge in question might be suffering from a disability that precludes her from performing her job. The expert they consulted recommended medical testing and evaluation, but Newman reportedly refused to cooperate. Now, a council of judges has barred the appeals judge from hearing cases.
On September 20, the US Court of Appeals for the Federal Circuit issued an order stating Judge Newman filed to cooperate with the court's investigation, so it had no choice but to bar her from hearing any new cases for a least a year. However, if the judge complies and sits for a court-ordered medical examination, there's a chance she could return to the bench. Court employees apparently said the judge experienced "memory loss, confusion, paranoia, and [had] angry rants."
The U.S. Court of Appeals for the Federal Circuit has suspended Judge Pauline Newman, the oldest active federal judge, from hearing new cases amid a deepening clash over the 96-year-old jurist's mental competence to serve on the bench. https://t.co/N0X3MBWt5N

— NBC News (@NBCNews) September 21, 2023
Judge Newman's attorneys say she's already been examined, and multiple doctors have determined she has "no substantial emotional, medical, or psychiatric disability" preventing her from serving. According to Reuters, her lawyers recently submitted a psychiatric report from Dr. Regina Carney, which stated the 96-year-old was "unusually cognitively intact" for someone her age.
In May, the appeals judge filed a lawsuit against Chief Judge Kimberly Moore, Judges Sharon Prost and Richard Taranto, and the judicial council. She claimed the probe into her health violated her constitutional rights, denying any concern about her was warranted. She asked the court to halt the investigation.
Newman had been a well-respected judge on the bench for the last 39 years, having been appointed to her position by former President Ronald Reagan in 1984. She is currently the oldest judge on the bench in federal court. According to NBC News, US Circuit Judge Edith Jones from the 5th US Circuit Court of Appeals called the tribunal "inherently biased," calling for "responsible parties" to intervene.
Copyright 2023, RepublicanPress.org