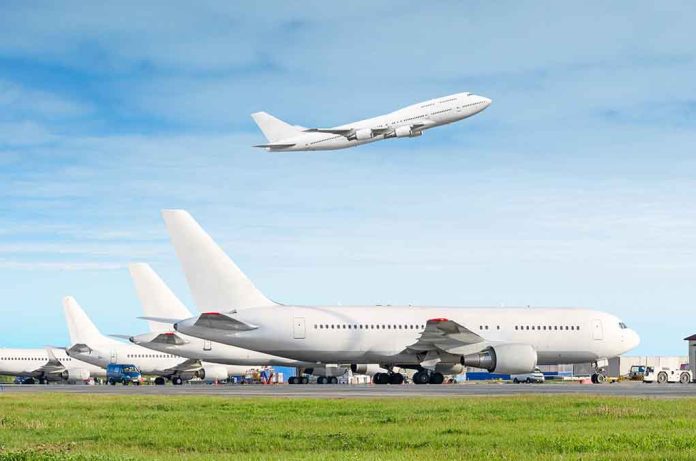 U.S. Airlines Resort To Drastic Measures Amid Pilot Shortage
(RepublicanPress.org) – Throughout the coronavirus pandemic, various businesses have experienced shortages in staff, leading to supply chain issues and companies adjusting their store hours. Airports and other modes of travel are not immune to the current worker shortage struggles. The issue has caused some airlines to take the drastic measure of shortening mandatory flight hours to get pilots in the air faster.
US airlines like Delta and United are so desperate for pilots they are dropping some requirements and considering cutting training hours to get more pilots flying sooner https://t.co/AYVsftZO67

— Transportation Insider (@TranspoInsider) May 21, 2022
At the beginning of the year, Delta dropped its four-year degree pilot requirement. More recently, Republic Airways is attempting to cut its pilot training in half, reducing flight hours from 1,500 to only 750 hours. For pilots with 2- and 4-year degrees, the airlines propose a reduction of the required 1,250 hours in the air down to 1,000. In order to employ the pilots with that level of training out of school, the airline companies need permission from the Federal Aviation Administration (FAA).
Senator Lindsey Graham (R-SC) suggested he may craft a bill to increase the pilot retirement by 2 years to 67. Travel analyst Henry Harteveldt stated that might be a safer option than cutting training hours when pilots are responsible for many peoples' lives during travel.
Do you think chopping pilot training in half will cause safety concerns going forward, or is Graham's idea a better option?
Copyright 2022, RepublicanPress.org