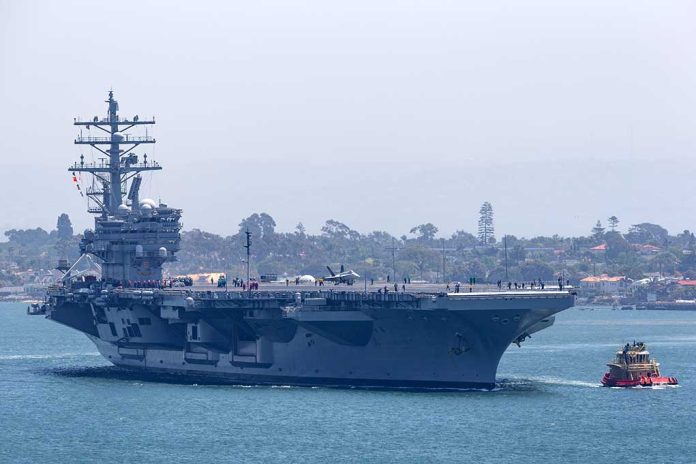 (RepublicanPress.org) – The United States formally recognized the government of the People's Republic of China (PRC) with the signing of a joint communiqué in 1979. That agreement also ended official diplomatic relations between the US and Taiwan. However, the US has continued its efforts to maintain peace and order throughout the region, reinforced by periodic military training exercises conducted in the South China Sea.
On Monday, January 24, Defense Department officials confirmed the Sunday launch of two training exercises in the South China Sea led by two Nimitz-class flagship aircraft carriers, the USS Carl Vinson and the USS Abraham Lincoln. Pentagon officials also confirmed that Chinese military officials launched an airborne military exercise in the region near Taiwan that same day.
US aircraft carriers enter South China Sea amid tensions between Taiwan, China https://t.co/KovwtngAFO pic.twitter.com/9JFdBIs5kz

— The Hill (@thehill) January 24, 2022
According to Taiwan's Defense Ministry, the operation included 24 Shenyang fighter jets, 10 Chengdu J-10 fighters, 4 support craft, and an airplane carrying electronic warfare equipment.
It remains unclear whether China launched the sortie as a response to the US presence in the region. Officials with China's Foreign Affairs Ministry declined to comment on the motive for the exercise. However, it did say it wasn't the result of a diplomatic issue.
The USS Abraham Lincoln's Commander Rear Admiral J.T. Anderson told reporters that naval operations in the region served to demonstrate America's resolve to maintain regional stability and counter any "malign" actions.
Copyright 2022, RepublicanPress.org