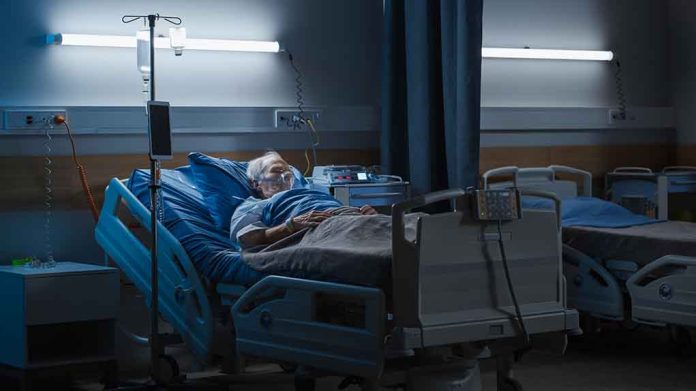 Nurse Allegedly Performed Unauthorized Amputation
(RepublicanPress.org) – Medical accidents happen all too often, but that doesn't take away from their dramatic impact on patients, their family members, and friends. Deliberate acts against the infirm carry far worse consequences. Tragically, the latest incident involved a Wisconsin nurse who reportedly cut off an individual's foot without permission.
According to reports, a Spring Valley nurse amputated a 62-year-old hospice patient's foot without his consent or authorization from a medical doctor.
A western Wisconsin nurse has been charged with elder abuse, accused of amputating a hospice patient's frostbitten foot without his consent and without doctor's orders. https://t.co/Na8G1aVtub

— WLUK-TV FOX 11 (@fox11news) November 10, 2022
On May 27, Mary Brown, 38, reportedly cut off the man's right foot after he suffered damage from frostbite. Pierce County prosecutors charged Brown with two felonies: physical abuse of an elderly person involving intentional bodily harm and mayhem. The district attorney's office also filed documents seeking enhanced punishment should they obtain a conviction.
News outlets reported that another nurse claimed that Brown talked about displaying the man's foot at her family's taxidermy shop. The nurse also said Brown told her she wanted to place a sign next to the foot reminding children to "wear your boots."
Brown told law enforcement officials she severed the now-deceased man's foot to comfort him, thinking he preferred to have it removed. However, she also admitted that she knew she should have sought a doctor's permission before performing the dangerous procedure. It is not unknown if the amputation helped quicken his death, the Milwaukee Journal Sentinel and AP News reported.
Brown is scheduled to appear in court again in December. According to WQOW, the Spring Valley Senior Living and Health Care CEO released a statement promising that the facility was cooperating with the investigation.
Copyright 2022, RepublicanPress.org