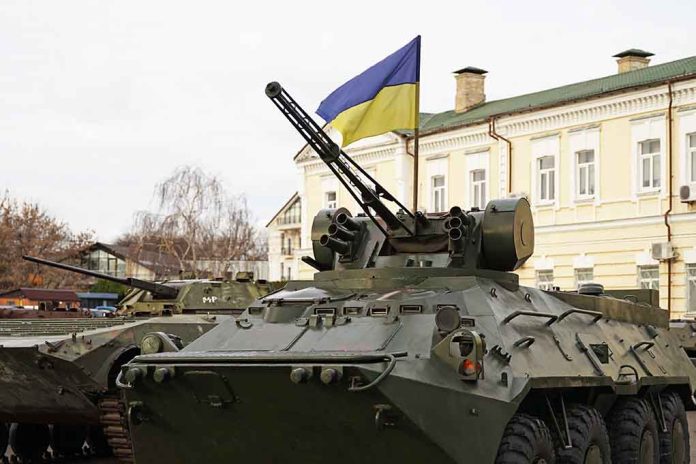 (RepublicanPress.org) – Ukrainian President Volodymyr Zelenskyy has been making the rounds on mainstream media websites, making a case for increased US aid. He recently sat down for an interview with CBS's "60 Minutes" and followed up a week later with a discussion on CNN that included a disturbing warning to the world.
On Sunday, April 17, CNN aired a wide-ranging interview between host Jake Tapper and Zelenskyy. After briefly discussing the recent sinking of the Russian warship the Moskva, Tapper asked Zelinskyy if he was worried about a recent warning by CIA Director William Burns that Russia might resort to using a tactical nuclear weapon.
Zelenskyy answered, "Not only me, all of the world… [has] to be worried." Continuing, he said human life is of no concern to the Russians. Nobody expected the Russian Federation to mount a full-scale assault on Ukraine, nor did they think Russian troops would fire on the country's civilian population.
The Ukrainian president concluded his answer by stating that Russia has already proven itself untrustworthy. If the invasion doesn't go as planned, Zelinskyy said he wouldn't put anything past the Russians, including the use of chemical and nuclear weapons.
What do you think about Zelinskyy's warning? Are you worried that he could be correct?
Copyright 2022, RepublicanPress.org