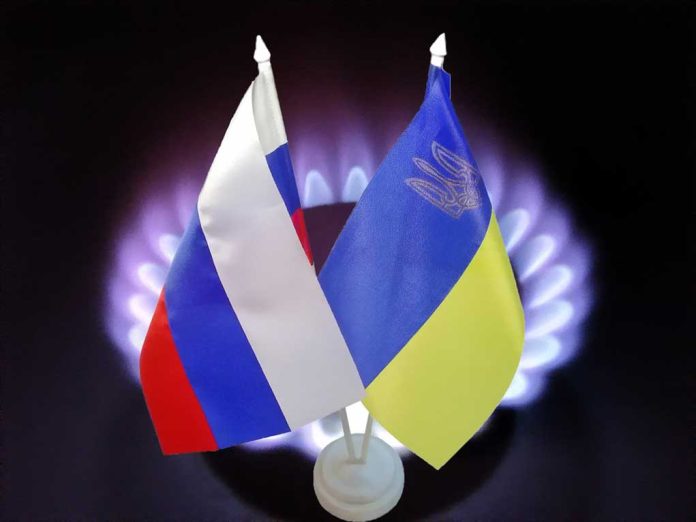 (RepublicanPress.org) – Ukraine launched its long-awaited counteroffensive operation against occupying Russian forces on June 8. Troops intensified their attacks on the front lines as part of an effort to restore the war-torn country's territorial sovereignty and maintain Western support. Recent news reports indicated that Ukrainian missiles caused significant damage to a key bridge located in the country's southeastern region.
On June 22, media outlets erupted with the news that Ukrainian missile strikes damaged a bridge near Checkpoint Chonhar. That span connects European Route 5 from the southernmost tip of Kherson Oblast to Crimea across the Chonhar Strait. Russian forces used it as one of its main supply routes into Ukraine.
UKRAINE HITS BRIDGE TO CRIMEA: Ukrainian missiles struck one of the few bridges linking the Crimea Peninsula with the Ukrainian mainland early on Thursday. https://t.co/5nteFw0fFT

— NEWSMAX (@NEWSMAX) June 22, 2023
However, news reports indicated that the strike caused severe damage to both of the bridge's spans, including massive craters through its asphalt structure. Noel Reports posted a photo on its Twitter account showing the construction of a pontoon crossing to facilitate some movement of materials in the wake of the missile strike.
The Russians built a pontoon crossing after the missile strikes on the bridge near Chonhar. pic.twitter.com/wybzREXfZm

— NOELREPORTS 🇪🇺 🇺🇦 (@NOELreports) June 23, 2023
Vladimir Saldo, Russia's head administration in the occupied areas of Ukraine's Kherson province, posted video footage of himself standing on the damaged structure. He characterized the missile strike as "another meaningless act" perpetrated by Ukrainian President Volodymyr Zelenskyy's regime at the direction of officials in London.
"It solves nothing [regarding Russia's] special operations," Saldo stated. He also threatened to retaliate by striking a bridge connecting NATO-member state Romania to Moldova, telling reporters to expect a "very serious response."
The RBC Group, an independent Moscow-based media group, published a brief post on Telegram detailing the response to the attack but Russian officials appointed by Vladimir Putin to serve in the region. According to the statement, Saldo acknowledged that the Armed Forces of Ukraine stuck the bridge. He claimed that "the passage of cars will be restored in the very near future," according to a translation provided by the Ukrainska Pravda (Ukrainian Truth).
First Deputy Transport Minister of Crimea Nikolay Lukashenko said that it would take a few weeks to restore the Chongarsky Bridge's structure. After that, another official indicated it would likely take longer.
Copyright 2023, RepublicanPress.org