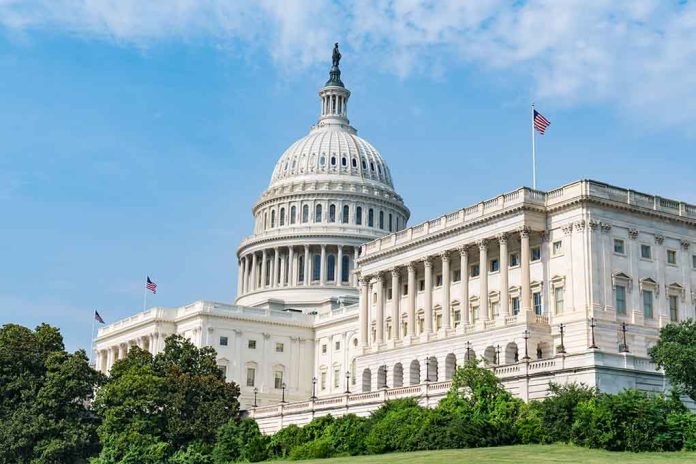 (RepublicanPress.org) – Ben Savage began his acting career when he was just 5 years old, in 1985. By the time he was 8, he had landed a role next to actor Judd Hirsch in the show "Dear John." Although he had other acting gigs in the meantime, Savage is best known for his role in "Boy Meets World." No stranger to the limelight, the 42-year-old seems to have his sights on Congress.
On January 18, Fox 11 Los Angeles reported the actor filed with the Federal Elections Commission (FEC), indicating he is planning or considering running for a seat in the House of Representatives in 2024.
Actor Ben Savage is considering another run for political office.

According to Federal Election Commission documents, the former "Boy Meets World" star has registered to run as a Democrat in California's 30th Congressional District. https://t.co/77cX9jWsvE

— ABC News (@ABC) January 19, 2023
Savage, who is a registered Democrat, will be running to become the party nominee for District 30 in California, which is already held by a major player. Rep. Adam Schiff (D-CA) currently holds the position and is serving his 11th term. According to news outlets, it's been rumored that the longtime congressman might run for Senate if Sen. Diane Feinstein (D-CA) decides to retire from office.
Savage already tried his hand at politics one time before. In 2022, the actor-turned-politician ran for West Hollywood City Council, where he's resided for nearly 20 years. His campaign page stated he wanted to see big changes to his town and felt the region needed a good leader. He lost the bid in November, coming in around the middle of the pack with 6.32% of the vote.
Savage's interest in politics isn't new. The actor majored in political science in college at Stanford University. While he was in college, he interned for former Senator Arlen Specter (D-PA), when the senator was serving as a Republican.
Fox News Digital and other outlets reportedly reached out to Savage's team for confirmation of his run, but only received word back that he was concentrating on his upcoming wedding to Tessa Angermeier. His reps did say, however, that Savage was "always looking for" ways to "give back" to his community.
Copyright 2023, RepublicanPress.org