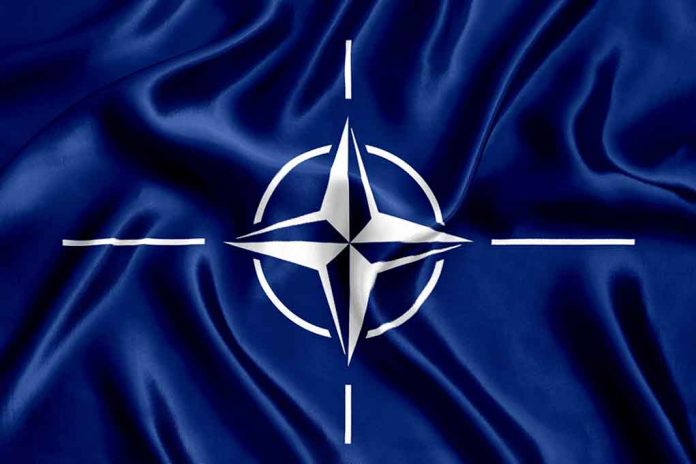 NATO Deal Changes EVERYTHING – Major Membership Shakeup
(RepublicanPress.org) – Following Russia's invasion of Ukraine on February 24, Sweden and Finland decided they wanted to join NATO. Although Turkey originally objected to the countries joining the alliance, it finally decided to lift the block and allow them to enter the group. It took weeks of negotiations to reach a deal, but entrance into NATO requires unanimous approval from all 30 members, so Turkey's buy-in was necessary for the pair to move forward.
Why Turkey Had a Problem
Turkey took issue with Sweden and Finland's lack of action against Kurdish militants who were kicked out of the country. President Recep Tayyip Erdogan stated in May that the countries did not have a "clear stance" against organizations of terror. He also claimed the Nordic regions refused to send terrorists back to Turkey in the past, even though the country called for them to do so. At the time, Erdogan said he would not agree to the membership for any country which levies sanctions against his country.
Without the Turkish leader's consent, it appeared adding Finland and Sweden to the NATO list was an idea dead in the water.
The two countries have since worked with the country, coming to an agreement that satisfied Erdogan's concerns about how the would-be members would handle terrorists, including extradition and capture, and remove the "arms embargo" against Turkey. NATO Secretary-General Jens Stoltenberg said the new applicants agreed to support Turkey against any national security threats. He also praised the military prowess the Nordic nations would bring to the multi-country partnership.
What Happens Now?
Now that all members of NATO have agreed to accept Finland and Sweden into the fold, their applications can move forward. In fact, the group officially invited the two countries to join the alliance on June 29. Considering the countries' proximity to Russia, it was assumed their entrance into NATO would be a big concern for the Kremlin.
However, Russian President Vladimir Putin formally spoke out about the countries' impending membership in the alliance, stating he can accept the move as long as there is no "infrastructure" deployed to the nations. In that case, he vowed Russia would "respond in kind." Many NATO countries, including the US, are increasing their presence in the region as the war in Ukraine continues.
As for NATO, the organization itself announced it was pleased to move forward with the new memberships, reporting the countries will make the alliance stronger and the region more secure.
The next step in the process is for all member countries to take the applications back to their governments for the final confirmation which many expect to happen swiftly.
Copyright 2022, RepublicanPress.org