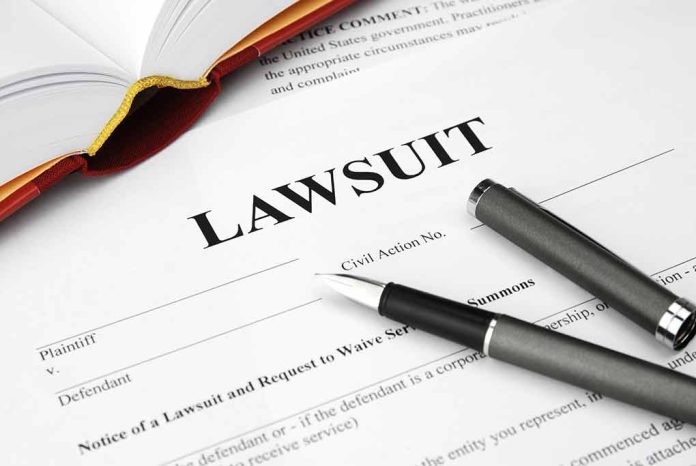 (RepublicanPress.org) – Former President Donald Trump faces numerous legal challenges as he continues his campaign to return to the White House for a second term. A Manhattan jury recently ruled against him in a defamation case, and he faces a criminal indictment there and ongoing criminal investigations in several other state and federal jurisdictions. A recent report indicated that three of Trump's adult children were suddenly dropped from a lawsuit dating back to October 2018.
On May 19, District Judge Lorna Schofield issued an order dismissing Donald Trump Jr, Eric Trump, and Ivanka Trump as defendants in McKoy v. Trump Corp., 18-cv-9936, US District Court, Southern District of New York (Manhattan). She dismissed the three Trump children "with prejudice," meaning they can't be added back to the case at a later date. She also ordered them to cover the costs and lawyers' fees associated with the lawsuit.
The court also ruled that the deposition testimony and discovery response from the Trump children can be used during "dispositive motions" and during the action's trial as "impeachable" or "substantive" evidence. The two-page order noted that the plaintiffs dismissed the three defendants to help "streamline and focus the issued to be [determined] at trial."
The Trump kids have been dropped from a lawsuit over 'Apprentice' marketing Pitches https://t.co/wCKOrPh7nF via @bpolitics

— Angela Mendez Attebury (@Angiequa) May 19, 2023
Bloomberg reported that Roberta Kaplan, the plaintiff's attorney, issued a statement explaining the reasoning behind the dismissal. She said the Trump kids' sworn depositions confirmed that the former president was the "architect, principal actor, and largest beneficiary" of the defendant's alleged fraudulent scheme.
Catherine McKoy and three other defendants filed the class action complaint against the Trump Corporation, Donald Trump, in his personal capacity, and his three children on October 30, 2018. The lawsuit accused the defendants of fraudulently promoting and endorsing investment schemes in violation of the Racketeer Influenced and Corrupt Organizations (RICO) Act and conspiring to violate the RICO provisions. The plaintiffs also alleged violations of the California Business and Professions Code, Pennsylvania Unfair Trade Practices and Consumer Protection Law, and the Maryland Consumer Protection Act.
In short, the plaintiffs alleged the defendants attempted to "enhance themselves by… defrauding economically marginalized people" by pitching investments in products and services, including a now-defunct desktop video phone for years on his Celebrity Apprentice show.
Copyright 2023, RepublicanPress.org