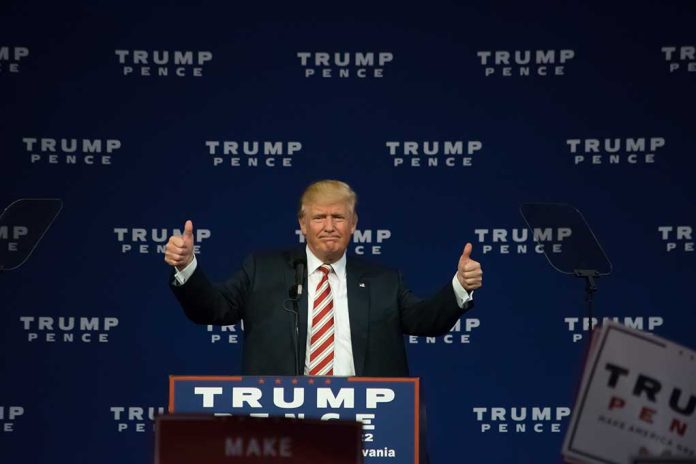 (RepublicanPress.org) – On April 4, former President Donald Trump traveled to New York City to face a 34 felony-count indictment against him for falsifying business records. He pleaded not guilty and is due back in court on December 4. One of the reasons for the charges was an alleged hush money payment paid to Stormy Daniels. Trump is now suing his former attorney.
In 2018, Michael Cohen pleaded guilty to charges related to his role in the payment. Trump's Department of Justice prosecuted him. The lawyer recently served as a witness in front of the Manhattan grand jury. On April 12, Trump filed a lawsuit against Cohen in the US District Court Southern District of Florida.
The ex-president claimed the attorney breached his fiduciary duty by revealing private conversations between the two men that should have fallen under attorney-client privilege. Trump's suit stated Cohen violated those confidences for unjust enrichment. The 45th president is seeking over $500 million in damages from his disgraced former lawyer.
Cohen called the lawsuit an attempt to "intimidate and harass" him, declaring that it won't work. The lawyer said he would "never stop fighting" to ensure justice against Trump for his wrongdoings.
Despite Trump's attempts to intimidate and harass me, I will NEVER stop fighting and holding him accountable for his dirty deeds. https://t.co/6TCat2H4pm pic.twitter.com/UrTM00Ta4o

— Michael Cohen (@MichaelCohen212) April 13, 2023
Cohen's attorney, Lanny Davis, said the legal action was just another example of the previous president's abuse of the "judicial system" for the purposes of "harassment and intimidation." Davis believes Trump is trying to use the filing to scare "potential witnesses" from coming forward against him. The attorney assured Cohen was not and will not be swayed by the lawsuit.
Former Manhattan chief assistant district attorney under Cyrus Vance Jr., Karen Agnifilo, recently appeared on "Erin Burnett OutFront." According to Newsweek, she called the lawsuit confusing. She said she thinks Trump is using the suit to send a message and nothing more. The former POTUS hasn't commented on the allegations.
Copyright 2023, RepublicanPress.org