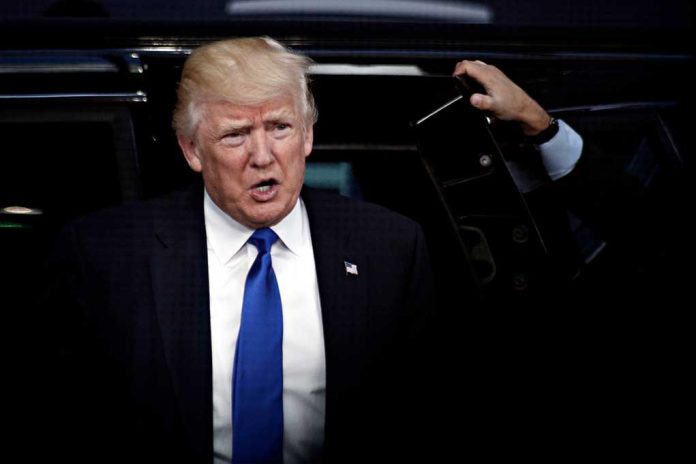 (RepublicanPress.org) – On May 27, the Texas House of Representatives voted 121 to 23 in favor of impeaching Texas Attorney General Ken Paxton (R). The 20 charges against him include disregard of official duty, constitutional bribery, misapplication of public resources, obstruction of justice, misappropriation of public resources, false statements in official records, dereliction of duty, and conspiracy and attempted conspiracy. Paxton was immediately suspended from his job as he awaits a verdict from the state's Senate.
Former President Donald Trump opposed the attorney general's impeachment in a post on TRUTH Social. Trump not only called the move "election interference," but he also called Texas House Speaker Dade Phelan a Republican in name only (RINO). He then added a threat, stating he would "fight" anyone who voted to impeach.
Trump's efforts to sway the state House were unsuccessful, and in the wake of the vote, he wondered out loud about the state of the country.
In order to remove the attorney general from his position, the Senate must hold a trial and then two-thirds of the chamber would have to vote him guilty of the impeachment charges. Although Republicans control Texas' Upper Chamber, that doesn't mean Paxton is out of the woods, especially considering the majority of House Conservatives voted in favor of his ouster. One interesting fact is that Paxton's wife, Angela Paxton, is a senator.
Texas-based GOP consultant Matt Mackowiak told USA Today that he believes the AG will remain in office "unless the governor and lieutenant governor" demand it. Both politicians have left the process largely up to the state's Congress without much commentary.
On May 31, Governor Greg Abbott appointed former Secretary of State John Scott as Paxton's temporary replacement. Paxton responded after his impeachment, stating the move against him was "illegal, unethical, and profoundly unjust." The trial is set to start in late August.
Copyright 2023, RepublicanPress.org