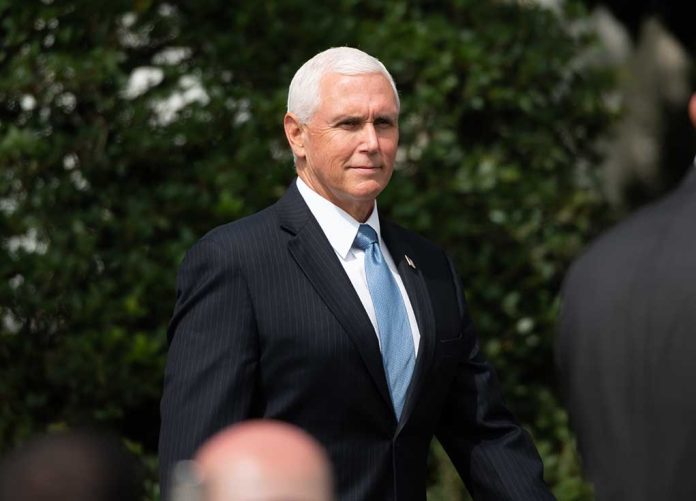 (RepublicanPress.org) – In February, Special Council Jack Smith subpoenaed former Vice President Mike Pence to testify in front of a grand jury about the attempt to overturn the 2020 presidential election. Pence attempted to block the subpoena a few weeks later, but Judge James Boasberg from the US District Court in Washington, DC, ordered him to testify. Former President Donald Trump also tried to prevent Pence's testimony, but his efforts were unsuccessful.
On April 27, Newsmax revealed a three-judge panel from the DC Circuit Court of Appeals rejected Trump's bid to block his former VP's grand jury testimony. The ruling group consisted of one judge appointed by Trump and two appointed to their positions by former President Barack Obama. Trump's lawyers could ask the whole appeals court to weigh in on the matter.
Pence recently appeared on "Face the Nation," where he stated he intended to "obey the law" and "tell the truth." However, he did reveal he could refuse to answer certain questions. The former vice president indicated he would have to answer questions related to what happened leading up to the certification of the Electoral College votes. He did not have to answer any questions related to his activities on January 6 and the morning of January 7, when he was acting pursuant to his duties as Senate president. On April 27, news outlets reported that he appeared in front of a grand jury regarding the 2020 election.
Pence Testimony: A federal appeals court has rejected efforts by former President Trump's lawyers to block testimony of former Vice President Mike Pence. Read more: https://t.co/9vI0I1KwA9 pic.twitter.com/ujcQ6mhvq9

— NEWSMAX (@NEWSMAX) April 27, 2023
Smith has requested testimony from several of Trump's former aides. The special counsel is not only investigating attempts to overturn the 2020 election, but he is also looking into Trump's handling of classified documents in a separate investigation.
After Attorney General Merrick Garland appointed Smith as special counsel, many Republicans claimed the Democratic Party was weaponizing the federal government against the former president. Trump has also accused the government of carrying out a years-long witch hunt against him that resulted in two impeachments.
Smith has kept the details of his investigations close to the vest, so it's unclear how close he is to wrap up the cases.
Copyright 2023, RepublicanPress.org