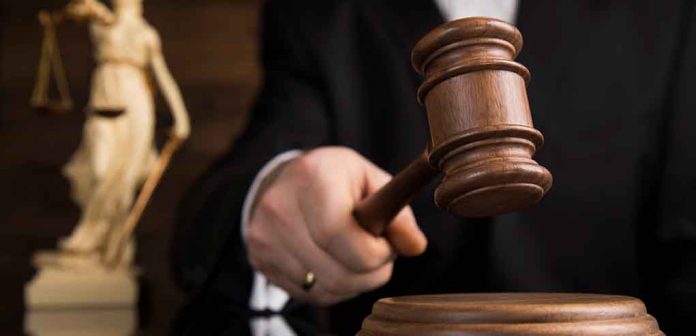 (RepublicanPress.org) – Since 2018, Hunter Biden has been under a legal microscope by federal authorities in his home state of Delaware. US Attorney David Weiss has overseen the investigation into the president's son in recent years. After President Joe Biden won the White House in 2020, the younger Biden revealed that authorities were looking into his "tax affairs" but said he was sure the investigation would show he did nothing illegal. Investigators were also looking into a possible weapons charge against Hunter Biden.
On June 20, Weiss announced the president's son agreed to a plea deal and now a judge has been assigned to the case.
The Case
Hunter Biden agreed to plead guilty to two misdemeanor tax charges and participate in a pretrial diversion that would likely end with the dismissal of the felony gun charge against him. According to Weiss, he the tax charges are related to him not paying his taxes, which totaled over $100,000 each for 2017 and 2018. The illegal possession of a firearm charge was a bit more tricky, as he allegedly lied on the application to receive the gun by stating he was not a drug addict at the time.
The Justice Department announced that tax and gun charges carry a maximum of 12 months and 10 years behind bars, respectively. However, ABC News reported federal prosecutors would ask for probation for Hunter Biden, but the ultimate decision is up to the judge. If Judge Maryellen Noreika accepts the agreement, it will mark the end of the investigation into Hunter Biden's taxes. Congress is still conducting probes into his overseas business dealings, though lawmakers aren't able to charge him with any crimes.
Former President Donald Trump nominated Judge Maryellen Noreika to the US District Court of Delaware in December 2017 to replace the seat vacated by Judge Gregory Sleet. The Senate confirmed her appointment in August of the following year, and she started her position shortly thereafter. Noreika had bipartisan support and had previously contributed in largely equal amounts to both GOP and Democratic Party candidates before her appointment.
Reactions
House Speaker Kevin McCarthy (R-CA) scoffed at the deal, telling reporters it highlights a "two-tiered [justice] system in America." Former President Donald Trump and his allies have also decried the reports. On the other side, Representative Jamie Raskin (D-MD) said the conclusion demonstrates the DOJ's "institutional independence." Legal experts have said these cases are rarely prosecuted and it's even more rare for someone to go to jail.
District Court Judge Maryellen Noreika set a hearing date of July 26.
Copyright 2023, RepublicanPress.org