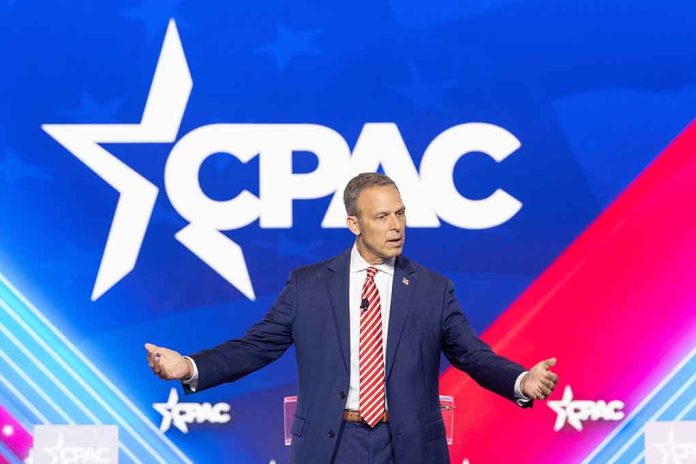 (RepublicanPress.org) – On December 22, the January 6 Select Committee released its final report regarding the riot at the Capitol Building in Washington, DC, in 2021. The document detailed its investigation into the matter, including the people they believe were involved in either orchestrating the event or participating in the attempted overturning of the 2020 presidential election. The list of named individuals included Rep. Scott Perry (R-PA).
On January 8, the Pennsylvania legislator during an interview refused to say he would recuse himself from any independent investigation pursued by the Republican-led House. He asked George Stephanopoulos, the host of "This Week," why he should be left out of the potential probe just because he stands accused of wrongdoing. Perry reasons that a governing principle of the American legal system mandates that individuals are presumed innocent until proven guilty. As such, he sees no reason to remove himself from any upcoming inquiry into the matter. "We're going to investigate and we need to," he said.
Asked by @GStephanopoulos if he will pledge to not serve on new House committee investigating Jan. 6 probes while he is part of DOJ investigation, GOP Rep. Scott Perry says, "Why should I be limited…just because someone has made an accusation?" https://t.co/R3FiwGKLbk pic.twitter.com/tyhvQ4B3bQ

— This Week (@ThisWeekABC) January 9, 2023
Stephanopoulos asked the lawmaker directly if he thought his remaining involved in the investigation would cause a conflict of interest. Perry replied by asking a question of his own. He wondered if any legislator "that disagrees with somebody" should be automatically barred from participating in congressional oversight.
According to the Executive Summary portion of the January 6 report, the committee alleged that Perry was one of the people trying to help former President Donald Trump overturn the 2020 election results. The members believe Perry worked with the previous leader, Jeffrey Clark, and former Chief of Staff Mark Meadows to accomplish this task. However, the accusations have not yet been proven in a court of law.
This situation isn't the first time Perry's relationship with Trump captured the attention of investigators. Soon after the FBI raided Trump's property at Mar-a-Lago, the agency seized his phone. The legislator subsequently filed suit against the bureau, but he later dropped the case for an unspecified reason.
Copyright 2023, RepublicanPress.org