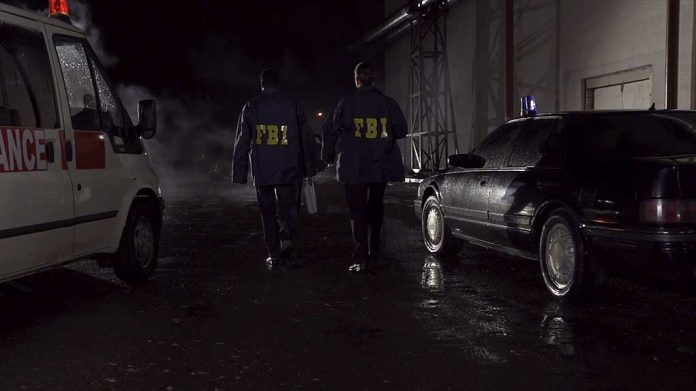 (RepublicanPress.org) – The FBI has found itself embroiled in a number of controversies over the years, including for its agents allegedly breaking the agency's own rules. Over the years, it seems to have led to some level of distrust with the American people. Most recently, a group of treasure hunters is questioning whether the agency destroyed evidence.
In late 2021, a group of treasure hunters called Finders Keepers filed a lawsuit against the Department of Justice (DOJ) over its apparent refusal to turn over documents related to a 2018 search for gold. Finders Keepers reportedly spent years searching for a fabled shipment of Union gold that disappeared en route to the US Mint in Philadelphia in 1863.
According to court records, the company's owners, Dennis and Kem Parada, discovered a potential location of the gold using metal detectors at a remote area a couple of hours northeast of Pittsburgh. The Paradas subsequently met with FBI officials who brought in more sophisticated detection equipment in 2018.
The FBI & DCNR are actively digging at a site in Dents Run, Elk County. Our cameras also caught the owners of "Finders Keepers" on site — a group that searches for lost treasure. What the group believes is buried there tonight @WJACTV pic.twitter.com/ezANw7Hus7

— Bridget Stewart (@BridgeStewart15) March 13, 2018
The FBI restricted the treasure hunters to their vehicle while they excavated the site. They claimed the dig turned up nothing, and the Paradas subsequently filed their lawsuit against the DOJ.
On Friday, March 18, attorneys working for the Paradas filed court documents, suggesting that the FBI may have destroyed evidence. According to the pleading, the FBI initially said case discovery included 17 video files related to the excavation. However, government attorneys now claim there are only four.
The FBI has long insisted its March 2018 dig at a remote woodland site came up empty, but Finders Keepers says the government has acted suspiciously throughout the four-year saga. https://t.co/zGZarMdFhx

— CBS Mornings (@CBSMornings) March 21, 2022
Anne Weismann, the Paradas' attorney, is asking the court to order the government to explain the discrepancy surrounding the number of video files. According to Weismann's writings, access to the proper records and information would determine whether the "FBI does not want to acknowledge publicly or to plaintiff that it located gold at the Dent's Run site in March 2018."
Copyright 2022, RepublicanPress.org