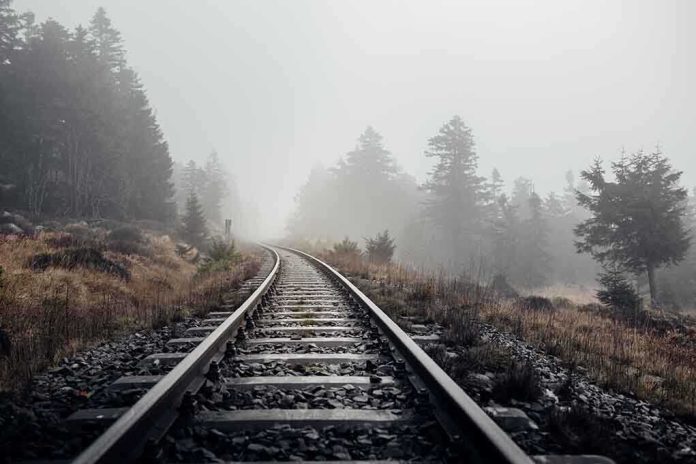 (RepublicanPress.org) – On February 3, about 50 rail cars derailed near East Palestine, Ohio, releasing harmful chemicals into the environment. The incident caused officials to order residents in the area to evacuate, so crews could evaluate the damage and ensure it was safe for people to return. Although no human injuries were reported during the incident, the same can't be said for the wildlife in and around East Palestine.
On February 23, the Ohio Department of Natural Resources (ODNR) released a report discussing the impact the train derailment and subsequent chemical burn-off had on the local wildlife. The statement said investigators estimated nearly 44,000 animals were likely killed as a direct result of the incident.
Officials up estimate of animals killed by Ohio derailment to nearly 44,000 https://t.co/o32mradzv1 pic.twitter.com/VTkG5iaxVa

— The Hill (@thehill) February 24, 2023
ODNR said experts collected samples of dead species over the span of two days from four different areas in and around the watershed to estimate the total impact of the derailment. The number of deceased aquatic specimens totaled nearly 3,000. Most were minnows, and the rest were small fish, amphibians, crayfish, and macroinvertebrates. Experts then used that number to estimate the total devastation across a 5-mile run from the derailment site from Bull Creek to the North Fork of Little Beaver Creek.
ODNR Director Mary Mertz reported observers didn't find any dead animals in the Ohio River, and experts don't believe any of the animals affected are endangered. The resource department is also looking at non-aquatic life to see if there has been any impact on land animals.
On February 23, ABC News reported that National Transportation Safety Board (NTSB) Chair Jennifer Homendy said the incident was "100% preventable." She said the derailment happened as a result of a failure with a wheel bearing. According to an NTSB report, the train part got too hot. Homendy said the department is working to ensure something like this "never happens again."
Copyright 2023, RepublicanPress.org