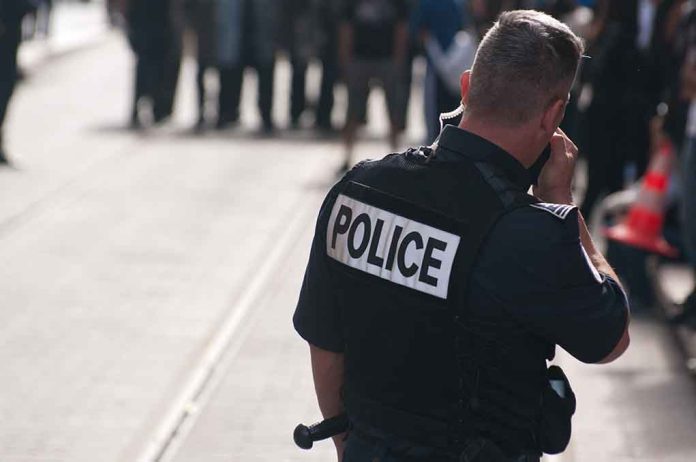 (RepublicanPress.org) – According to the Florida Department of Law Enforcement, overall crime rates in Florida have been decreasing for years. Although the entity's statistics cover total crimes in the state starting in 2017, the abstract report shows the numbers continued to decline when Florida Governor Ron DeSantis (R) began his role in 2019. A recent endorsement from an organization in the Sunshine State indicated the members want DeSantis to carry that trend nationwide.
On June 26, the Florida Police Benevolent Association (FPBA) issued a press release endorsing the governor for president in 2024. The announcement stated that crime was increasing in "major cities and communities" throughout the US, and the FPBA believes DeSantis is the candidate who can reverse that trend. In fact, the 30,000 active-members strong organization said the choice for them "could not be clearer."
The endorsement is especially noteworthy, considering the FPBA threw its support behind former President Donald Trump in 2020 — DeSantis' direct opponent in the current race for the White House.
NEW: Florida's largest police union endorses DeSantis after supporting Trump in 2020: 'Choice could not be clearer'https://t.co/03oJL2vGHI

— DeSantis War Room 🐊 (@DeSantisWarRoom) June 26, 2023
The law enforcement organization said DeSantis has proven to be an effective governor and believes he can utilize those skills to run the United States. The FPBA detailed all the support DeSantis has provided to law enforcement in Florida as proof of his commitment to law and order.
As for endorsements, Trump has garnered backing from several Republican Party members since announcing his run for the White House. However, Ballotpedia doesn't mention any organizations endorsing the former US leader — yet. On the other side of the political aisle, President Joe Biden has received endorsements from the top three women's reproductive groups in the country, the American Federation of Government Employees, and more than a dozen unions across the US.
The remaining presidential candidates within the GOP seem to have only earned a handful of endorsements from politicians combined so far.
Copyright 2023, RepublicanPress.org