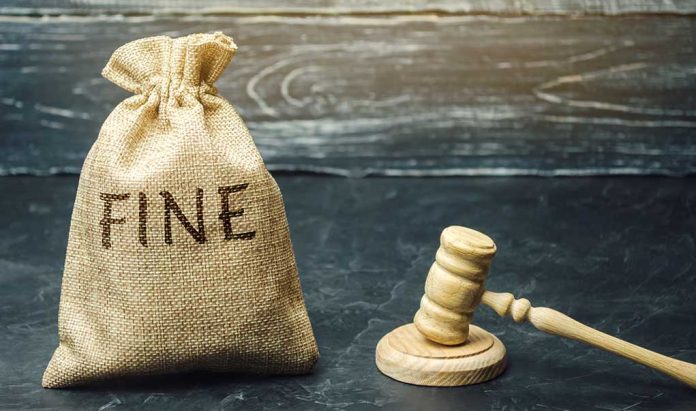 Company To Pay Major Fine After Admitting To Helping ISIS
(RepublicanPress.org) – French-based company Lafarge SA, purchased by Holcim several years ago, is known for its prominent role in in the building material industry. The company operates the world's largest cement factory in Michigan and other plants worldwide. The US Department of Justice recently announced the concrete manufacturer agreed to pay a multi-million-dollar fine after admitting to helping the Islamic State of Iraq and al-Sham (ISIS).
On October 18, the DOJ issued a press release announcing that Lafarge SA and the now defunct Lafarge Cement Syria pleaded guilty to conspiracy to provide material support to two overseas terrorist organizations, ISIS and the al-Nusrah Front (ANF), from 2013 to 2014.
#USA
French building materials manufacturer #Lafarge pleads guilty to conspiring to provide material support to foreign terrorist organizations #IslamicState and #AlNusrahFront in #Syria, agrees to pay $778 million in fines and forfeiture.@TheJusticeDept: https://t.co/fplwY1QNZB pic.twitter.com/pMJ5FSCldb

— Daniel H. Heinke (@daniel_heinke) October 18, 2022
The companies admitted to paying the groups so they could safely operate their Syrian plants. They also reportedly negotiated profit-sharing agreements with ISIS and ANF, falsified records, and backdated contracts to conceal those payments.
Lafarge agreed to pay $777.78 million in fines, forfeitures, and other financial penalties. The defendants also agreed to an unspecified term of probation. The DOJ reported the case constituted its first prosecution of a corporation for providing material support for terrorism. Reports have quoted Brooklyn U.S. Attorney Breon Peace saying the idea of "leveraging ISIS to harm competitors defies belief," even though it's currently the reality.
According to the DOJ's press release, Deputy Attorney General Lisa Monaco noted how Lafarge's crimes and those of its subsidiary serve as a stark reminder of the impact of corporate crime on national security. "The defendants partnered with ISIS… to enhance profits," she stated.
Copyright 2022, RepublicanPress.org