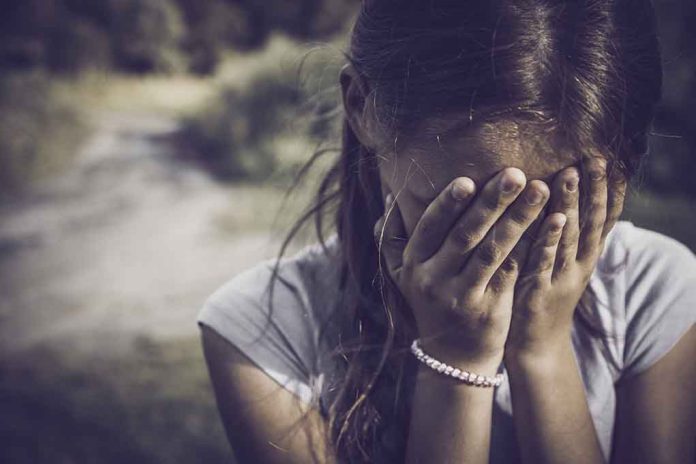 (RepublicanPress.org) – Dave Pelzer, the author of "A Child Called 'It'" and other self-help books, wrote that "Childhood should be carefree… [not] living a nightmare in the darkness of the soul." Sadly, a 13-year-old New Jersey girl reportedly experienced that blackness at the hands of three women who stand accused of using a shock collar on her.
On Tuesday, March 1, Stratford Police Department officers responded to an emergency call from a neighbor of the three women. According to police officials, the teen (identified only as I.D.) unexpectedly showed up at her home wearing an electric shock collar for dogs and pleading for help. "Help me! They're shocking me!" she was quoted as saying.
https://twitter.com/JustinRohrlich/status/1501286531952103427
First responders and police officers observed "markings on her neck consistent with… the collar." Emergency rescue workers transported I.D. to a local hospital for treatment and observation.
A probable cause affidavit filed with the court detailed the girl's interview by investigators. According to her, a relative named Rachel Mennig had been using the shock collar on her as a form of punishment since she was nine years old. She also claimed two other suspects used the shock collar on her, and all three deprived her of "appropriate amounts of food and clothing amenities."
The women denied the allegations, but an unidentified witness confirmed I.D.'s story. Law enforcement officials arrested all three and charged them with child abuse, aggravated assault, and neglect.
Copyright 2022, RepublicanPress.org