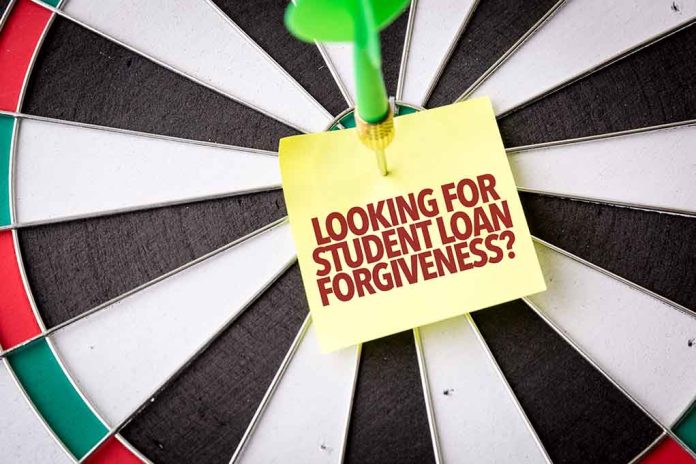 (RepublicanPress.org) – At the beginning of April, NPR published the results of an investigation revealing failures within the Department of Education's (DOE) Public Service Loan Forgiveness (PSLF) and income-driven repayment (IDR) programs. The study found that although 4.4 million people repaid loans for 20 years or longer, only 32 received loan cancellation through the programs. As a result, the Biden administration recently took steps to correct this.
On April 19, the DOE announced several actions to fix those "longstanding failures [within] the student loan programs." The underlying problems surround the computation of payment credits for individuals participating in those programs.
U.S. Department Of Education To Fix Some Failures In Student Loan Programs via #PSLF #loanfogiveness #studentloans https://t.co/0htjNl5jGY

— Janet Novack (@janetnovack) April 19, 2022
The PSLF program provides debt forgiveness for the remaining balance after participants make 120 monthly payments while working full-time at a federal, state, local, or tribal government job or employed by a qualified non-profit organization. Similarly, individuals participating in the IDR program receive student loan cancellation after making qualifying payments for 20 or 25 years, depending on the terms of their direct loans.
The DOE's Federal Student Aid office estimated that due to errors in the computation of payment credits, an estimated 40,000 individuals would receive immediate debt cancellation under the PSLF program, and more than 3.6 million will receive at least 36 months of credit toward IDR forgiveness.
What do you think about the administration's latest move to cancel student debt?
Copyright 2022, RepublicanPress.org