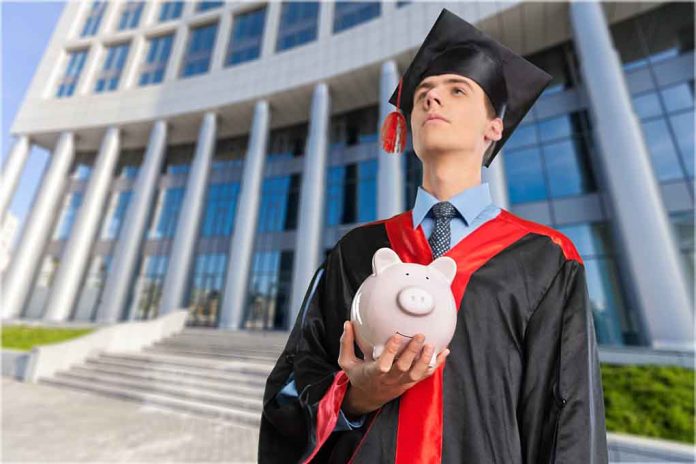 Thousands To Get FREE Boost From U.S. Government
(RepublicanPress.org) – On August 24, President Joe Biden announced sweeping student loan forgiveness, wiping out $10,000 per borrower or $20,000 per couple. Less than a week later, the Education Department announced a stunning 79,000 students from the now defunct Westwood College would no longer have to pay their debt. In fact, the entity will wipe the obligation out entirely, which will total $1.5 billion in loan forgiveness for just that school. That doesn't even count the hundreds of millions of dollars Biden just forgave for other previous students.
More About Westwood
Westwood operated on the promise that students would find good-paying jobs upon graduation by fudging the numbers to make it look like the college was a helpful stepping stone toward a bright future. The entity promised certain salary rates and reimbursement if students didn't find work within six months of graduation. Because of the false claims, people looking for a strong source of income were saddled with crushing debt.
The college's practices landed them in court and, in 2016, Westwood closed more than a dozen campuses across multiple states. The damage was done, and students still had to pay the debt for their largely worthless educations. Following the suit, many were eligible for refunds.
The Education Department said the forgiveness will happen automatically, so there is nothing further students need to do for relief. The entity worked with the attorneys general in Colorado and Illinois to gather evidence against the online institute for its fraudulent ways.
Other Forgiveness and Reactions
The borrower defense has led to more than $34 billion in student loan forgiveness for those who were defrauded by their chosen colleges with empty promises and sketchy practices since Biden took office. Previously, students from ITT Technical Institute and Corinthian Colleges saw billions in debt discharges.
While there haven't been any specific reactions reported for obligation relief for those fooled by scrupulous universities, the recent Pell Grant forgiveness program has garnered some backlash.
Reports show Biden's move will cost the government, and thereby the taxpayer, about $519 billion. Many lawmakers touted the move as unfair to those who worked hard to pay their college expenses and to people who didn't choose higher learning at all. Where is their relief? The White House was glib in its response to criticism, pointing out how much various legislators took out in PPP loans during the pandemic — all forgiven.
Biden remains committed to continuing to hold colleges accountable for their advertised claims for students.
Copyright 2022, RepublicanPress.org