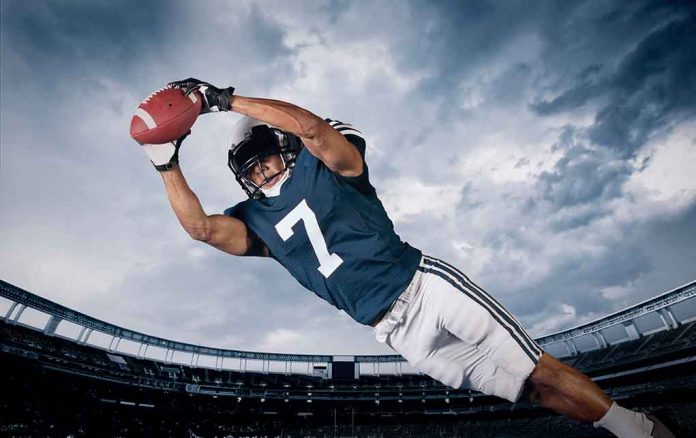 (RepublicanPress.org) – The Green Bay Packers and the Kansas City Chiefs competed in the first Super Bowl in 1967. Since then, there have been countless incredible match-ups between some of the best football teams in the US. Not surprisingly, these games produced nail-biting moments and, in turn, some of the most exciting memories in sports history. Here are a few of the best ones.
On January 18, 1976, the Pittsburgh Steelers faced off against the Dallas Cowboys in Super Bowl X after winning the trophy the prior year. As the fourth quarter began, the Steelers were three points behind their opponent. But, the team snagged a safety and two field goals, bringing them up to lead with a score of 15-10. Pittsburgh's Lynn Swann then caught a pass and ran 64 yards to grab a touchdown, leading to the final score of 21-10. While Dallas got possession again with just 1:22 left on the clock, they were unable to close the gap.
Super Bowl XLIII provided football fans with another thrilling fourth quarter. The Arizona Cardinals were down 20-7 with just minutes left on the clock when they were able to pull off two touchdowns and a safety, bringing the score to 23-20 with just 2:30 left. But, Steelers' quarterback Ben Roethlisberger rose to the challenge and sent the ball to Santonio Holmes for a last-minute touchdown for the win.
February 1, 2009: Santonio Holmes' 6-yard TD reception with 35 seconds left in the game gives the Steelers a 27-23 Super Bowl XLIII victory over the Cardinals in Tampa. pic.twitter.com/XmPS7mYs3u

— This Day In Sports Clips (@TDISportsClips) February 1, 2021
If you're looking for simply one of the best games from start to finish, Super Bowl LII should be on your list. The face-off between the Philadelphia Eagles and New England Patriots had a touchdown every quarter, with brilliant and unlikely passes and plays leading to Philly's 41-33 win over their opponent.
All in all, these three games were certainly a few of the most intense Super Bowls to watch.
Copyright 2023, RepublicanPress.org