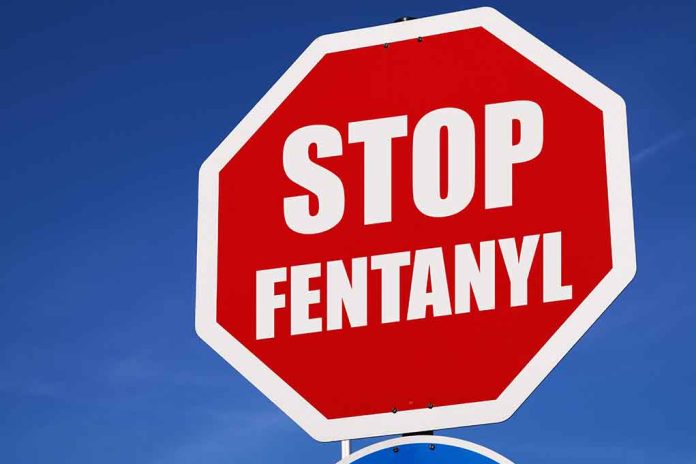 (RepublicanPress.org) – On January 27, Texas state Senator Joan Huffman (R) announced she was introducing SB 645 to the state legislature. She penned the bill in response to the fentanyl crisis in Texas, stating the measure would increase penalties for criminals who manufacture and distribute the drug. Huffman explained that the legislation was designed to send a message to offenders: "Texas is fighting back." SB 645 unanimously passed the Texas Senate on March 15.
Details About the Bill
The Texas Tribune reported the bill would not only increase penalties for the production and sale of fentanyl but would also reclassify overdoses from the drug as "poisonings." If the bill passes in the state's lower chamber and is signed into law, making or delivering less than one gram of the synthetic opioid would result in a third-degree felony charge by revising the state's health and safety code. Any overdose death resulting from the manufacturing or selling would increase that punishment to a second-degree level. The move will reportedly give prosecutors the chance to charge offenders with murder — although that road would likely be difficult to prove in a court of law. Still, Texas' Republican Governor Greg Abbott celebrated the news on Twitter.
Here we go!

You kill Texans with fentanyl.
You get charged with murder.

Senate passes bill opening door for prosecutors to charge fentanyl distributors with murder.https://t.co/BNInhfgoIG via @TexasTribune

— Greg Abbott (@GregAbbott_TX) March 16, 2023
The legislative move would increase penalties for those with larger quantities of the drug as well. Making, delivering, or holding 200 to 400 grams of fentanyl would result in a first-degree felony, a hefty fine, and between 10 years and life in prison. Over 400 grams would carry a sentence of a mandatory term of 15 years and an even stiffer fine.
More Information About Fentanyl
According to the Drug Enforcement Administration (DEA), pills containing two milligrams or more of fentanyl could be lethal. The DEA reported that just one kilogram could kill half a million people. A recent report from the National Institute of Health (NIH) showed over 70,000 people in the United States died primarily from synthetic opioid and fentanyl overdoses in 2021.
Huffman said fentanyl is flooding the border and killing Texans "on a daily basis," so it's past time to get proactive about the issue. According to the Texas Tribune, overdose deaths in the state rose almost 400% when comparing 2019 numbers to those in 2021. Figures from the outlet show 333 people died in 2019 from fentanyl overdoses, and 1,662 Texans died in 2021.
SB 645 and another related bill by Huffman mandating first responders to give overdose information to police — SB 1319 — will now move to the Republican-led Texas House of Representatives, where they are expected to pass.
Copyright 2023, RepublicanPress.org