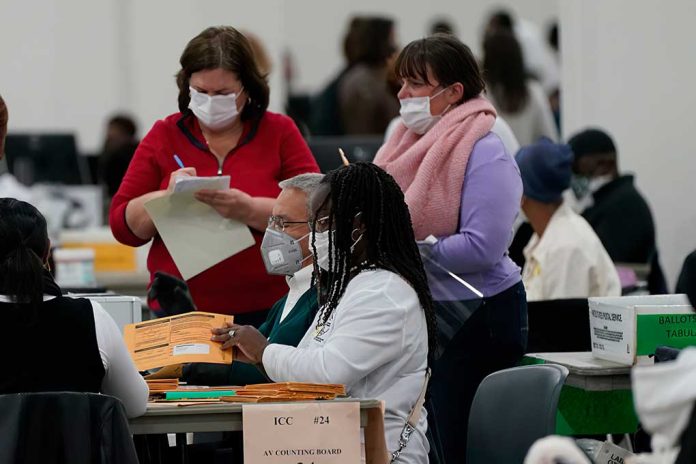 (RepublicanPress.org) – Texas joined dozens of other states in passing new election laws in the wake of the 2020 presidential election. Lawmakers hope to restore voter confidence in upcoming elections by closing off possible avenues of ballot fraud and voting irregularities. However, a recent issue prompted Texas Republicans to file a lawsuit against a county election official.
On Monday, March 7, the Harris County Republican Party filed a lawsuit against the county's head election official. Over the weekend, Election Administrator Isabel Longoria announced that her office discovered that election officials scanned 4,000 Republican ballots and 6,000 Democratic ones during the state's March 1 primary election but never added them to the unofficial vote tally.
10K uncounted votes found in Houston 4 days after election: lawsuit https://t.co/H0o7m8HCPo pic.twitter.com/1dvotfcr7Z

— New York Post (@nypost) March 8, 2022
The Republican's lawsuit alleged Longoria deliberately interfered with the local Republican Party chair's ability to oversee the primary election. According to court documents, Longoria downplayed the error and refused to provide county chairs and presiding judges with the election's "underlying data." The lawsuit said that information might explain how her office failed to count those 10,000 votes by a court-ordered deadline.
Court documents also claim Longoria was directly responsible for the "worst elections fiasco" in the state's history. State Sen. Paul Bettencourt (R-District 7) met with reporters, rhetorically asking, "How do you find 10,000 votes on a Saturday?"
Officials from Longoria's office told reporters they understood the gravity of the error, adding that getting to the bottom of what happened would require a "lengthy [and] rigorous" process. According to them, the fact they uncovered the error served as a positive sign the county's election process ultimately worked properly.
Following the introduction of the lawsuit, Longoria announced that she would be resigning later this year.
Copyright 2022, RepublicanPress.org