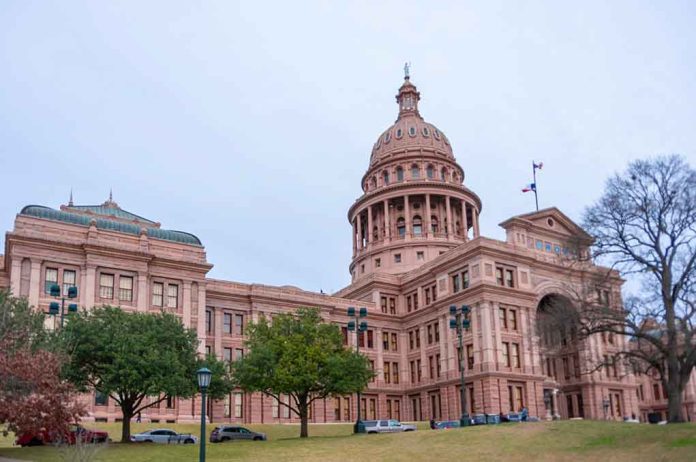 (RepublicanPress.org) – Texans are still reeling in the wake of the recent mass shootings in the state, most notably the Robb Elementary School shooting that claimed the lives of nineteen students and two teachers in May 2022. In a rare bipartisan move, the Texas House recently advanced the state's first school safety bill since that fatal incident.
On April 25, the Texas House passed a measure (TX HB3) revising Chapter 7 of the state's Education Code by a vote of 119 to 25, with one lawmaker not voting and five abstaining. Introduced by Rep. Dustin Burrows (R-District 83), the measure provides several updates to provide a more secure environment in public schools.
If signed into law, HB3 will require the state's school district board of trustees to provide a minimum of one armed security officer during regular school hours for each school campus. The measure also requires officials to appoint a district agency monitor to conduct on-site audits to ensure local compliance with safety and security requirements.
That monitoring must include "intruder detection audits" to determine whether an individual could gain unauthorized access to a school campus. The proposed law requires agency monitors to review at least 25% of each school district's facilities.
Additionally, HB3 requires school districts to update their existing technologies or contract the changes with vendors. Those changes include installing new software applications providing access control and emergency mass notification solutions. Likewise, the measure mandates updated video monitoring services, firearm detection and alerting systems, and automated emergency response solutions.
The law also mandates hardware updates like installing security cameras and "physical security hardening products" like ballistic glass, fencing, reinforced doors, and other similar products. In addition, a last-minute amendment added a requirement to install silent panic buttons in each school classroom.
The House sent HB3 to the Senate for consideration. It recently passed a similar measure (SB 11), but it focused more on truancy than HB3. It remains unclear when the state's upper chamber will start debate on the bill.
Copyright 2023, RepublicanPress.org