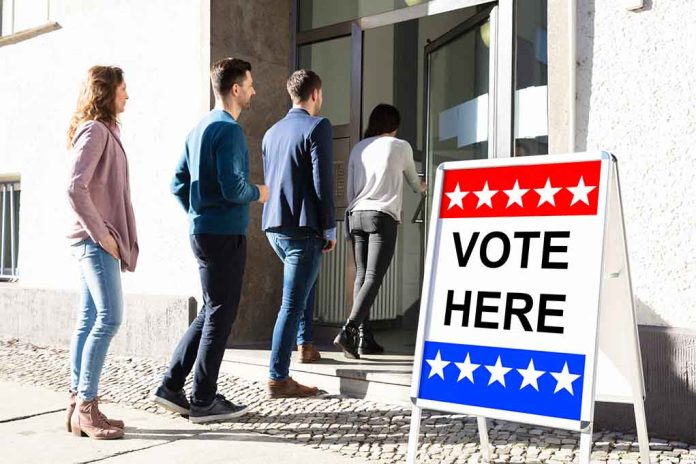 (RepublicanPress.org) – Senator Ted Cruz (R-TX) first won his seat in the upper chamber of Congress in 2012 during a run-off election against former Texas Lieutenant Governor David Dewhurst (R). In 2018, he defended his seat against a Democratic opponent, former Representative Beto O'Rourke, squeaking by with 2.6% more of the vote. Cruz is up for re-election again in 2024; this time, he has another contender.
On May 3, former NFL linebacker turned politician Representative Colin Allred (D-TX) posted a video on social media announcing his candidacy for the Senate in 2024. The campaign will put the lawmaker head-to-head with Cruz. Former NBC News reporter Jacob Rubashkin had shared a screenshot of Allred's website under construction in late April, speculating some changes were in the works.
Hmmmmm….. Texas Rep. Colin Allred's website is undergoing a bit of remodeling, it seems#TXSen pic.twitter.com/NHnUBCUEye

— Jacob Rubashkin (@JacobRubashkin) April 28, 2023
POLITICO reported that Allred has been gearing up for a run against the Texas senator for months. In 2018, the former NFL star unseated an incumbent to gain his current seat in the House. The congressman is also known as an effective fundraiser, which can be essential to a successful campaign. The Texas representative has reportedly shown himself to be a leader in the US House and had previous success not only exciting the Democratic base but also appealing to Independents and some moderate Republicans.
According to the Texas Tribune, Allred attended an event centered around the CHIPS and Science Act in Richardson. At the time, he slammed Cruz for voting against the measure.
In his announcement video, Allred took the opportunity to slam Cruz his approach, making particular note of his behavior during the Jan. 6, 2021 Capitol riot. Allred also spoke about his family and childhood, and how he wants to focus on making life better for the people of Texas.
Copyright 2023, RepublicanPress.org