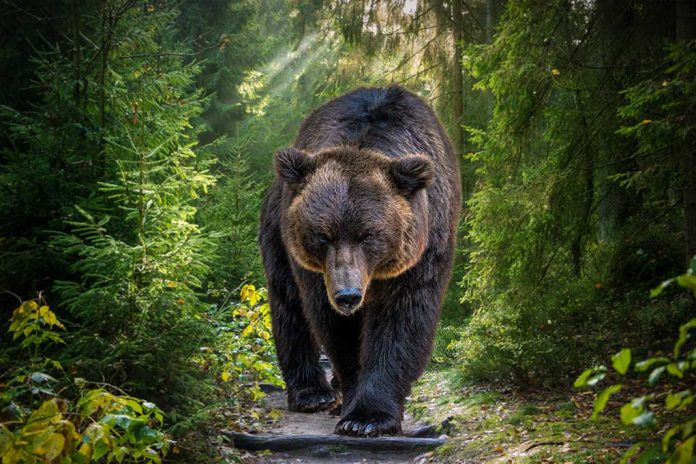 Two Young Men Survive Grizzly Bear Attack
(RepublicanPress.org) – Four college wrestling teammates recently spent the weekend hiking in the Shoshone National Forest in Wyoming, looking for elk and deer antlers typically shed this time of year. Two of the students broke away from the group as they were getting ready to leave to have one final look for antlers. That's when they landed in a terrifying situation.
On October 15, friends Brady Lowry and Kendell Cummings accidentally surprised a grizzly bear who began to attack Lowry. Seeing his buddy was in trouble, Cummings intervened to stop the mauling.
Lowry reported the animal broke his arm and shook him. He didn't know how to respond, so he "curled up in a ball" to shield himself from the blows. He ended up with several puncture wounds and a broken arm. Cummings saw the bear looming over his friend's body, so he punched and grabbed the animal to draw its attention away from Lowry. The plan worked because the grizzly turned on his new prey.
After attacking Cummings, the bear ran away. That's when Lowry ran to get their other two friends and call 911. While they were away, the animal once again attacked Cummings and then just stopped. The friends managed to chase the bear away for good and were eventually rescued by authorities. Cummings and Lowry both suffered injuries and are recovering. Their wrestling coach praised them for sticking together and taking care of each other.
Copyright 2022, RepublicanPress.org