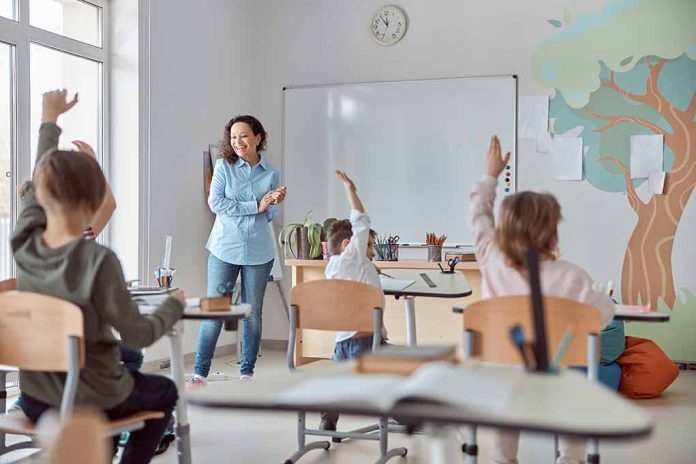 (RepublicanPress.org) – In 2022, the Department of Education provided Tennessee with over $789 million to help the state with the cost of educating its youth. Estimates for the state in 2023 and 2024 were nearly $811 million and almost $893 million, respectively. However, the Tennessee legislature is considering rejecting about $1.8 billion in education funds and taking care of its own needs going forward.
On September 25, Tennessee House Speaker Cameron Sexton's (R) office released a statement announcing the formation of a new Joint Working Group. This 10-person entity will have the task of examining the impact of federal funding in the state's classrooms and determining if Tennessee can bear educational costs without federal help. Sexton said in his statement that there are "always strings attached" to any money it sends to the state, expressing his desire to make the state more autonomous with its education system.
AXIOS: "Tennessee would be the first state to turn down federal education funding." https://t.co/zxMKHzjURN pic.twitter.com/IKqOxaskYJ

— The Tennessee Holler (@TheTNHoller) September 27, 2023
GOP State Representatives Debra Moody and Jon Lundberg will lead the group, which includes six other Republicans and two Democrats. The entity is tasked with studying, evaluating, and analyzing the effect federal funding has on Tennessee classrooms and school curriculums. The group also needs to assess whether or not the state can handle the costs. According to the press release, Lt. Governor Randy McNally (R) said the Volunteer State is in an "excellent financial position," so the prospect is worth exploring.
State Democrats oppose the idea. For instance, Tennessee Senator Raumesh Akbari, who will participate in the group, said his state needs those federal funds to support programs that help those with "special needs" and "low-income families," in addition to students who need to learn the English language. He predicted "harsh consequences" if the state rejects federal money, according to Newsmax.
However, the outlet reported that McNally said the state is responsible for educating Tennessee youth about the "various mandates and restrictions" that come with money from the Department of Education. According to The Sycamore Institute, the southern state had an unbudgeted surplus in the state's coffers of about $1.6 billion.
Copyright 2023, RepublicanPress.org