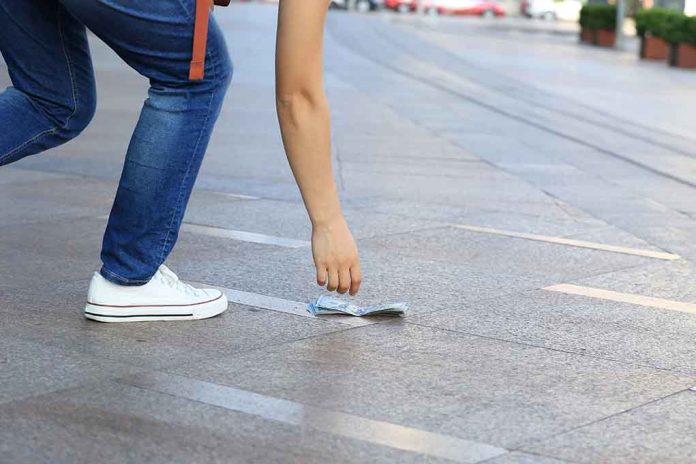 Authorities Issue DIRE Warning For Unsuspecting Citizens – Have You Seen This?!
(RepublicanPress.org) – In the days of rising prices and out-of-control inflation, finding money on the ground might seem like a gift from God Himself. However, authorities in Tennessee warn people to think twice before picking up folded money on the ground because it could prove deadly.
On June 9, the Giles County Sheriff's Office stated there were two cases of cash laced with deadly fentanyl — enough to kill a person. The incidents in Tennessee happened at a gas station, where residents found folded dollar bills with a white substance hidden inside. Authorities tested the powder to find it contained fentanyl as well as methamphetamines.
Be AWARE: Tennessee sheriff's office warns people not to pick up folded dollar bills because they may contain fentanyl#TheGreatAmericaShow
https://t.co/tchQXnzgxU #FoxNews

— Lou Dobbs (@LouDobbs) June 14, 2022
In the statement, the local sheriff also urged parents to educate their children about the issue and discourage them from picking up any random money left on the ground.
The deadly synthetic opioid has become a huge problem in America, with the CDC reporting drug overdose deaths of over 100,000 in 2021. In fact, it's reported that more than 150 people die from overdoses every day from fentanyl and similar substances.
While the warning for the laced money was in Tennessee, fentanyl and other drugs pose and a threat to citizens across the US. Is there a possibility this dangerous trend could spread to other areas of the country?
Copyright 2022, RepublicanPress.org