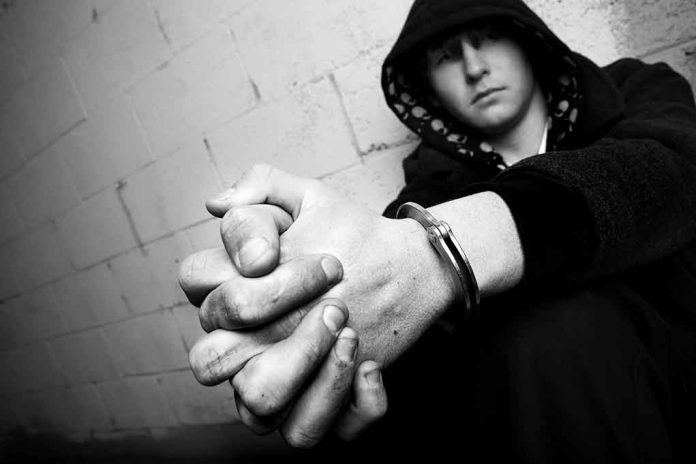 (RepublicanPress.org) – There's little doubt that teenagers have experienced rough times the last couple of years with school closures and other disruptions to their lives. However, news reports detailing an Idaho teenager's alleged attempt to murder family members serve as a chilling example of the potential range of human cruelty.
On Monday, February 28, the Lewiston Police Department issued a press release announcing the arrest of two teenagers on attempted first-degree murder charges. According to the statement, police officers responded to a "shot fired" report at a residence on Sunday. When they arrived on the scene, they found George E. Hamblin Jr. and his daughter Macayla Hamblin suffering from gunshot wounds.
They found Triston Arnzen, Hamblin's stepson, and Chloe Marks a short distance from the crime scene and took the two into custody. Both Arnzen and Marks allegedly shot George Hamblin, and Arnzen shot Macayla. Police officials said both teens cooperated with arresting officers.
Two Lewiston 14-year-olds facing first-degree charges for allegedly shooting the stepfather and stepsister of one of them Sunday evening in the Orchardshttps://t.co/3ZW4Abg89l

— LewistonTribune (@LewistonTribune) March 1, 2022
Detectives told reporters that Arnzen said he regretted shooting his stepfather, but only because he thought Marks' initial shot would have proven fatal. He also said he wished he had taken more time aiming at his stepsister. According to him, had he done so, the two could have received "confirmed kills."
Prosecutors charged both teens as adults. They face up to 15 years in prison if convicted.
Copyright 2022, RepublicanPress.org