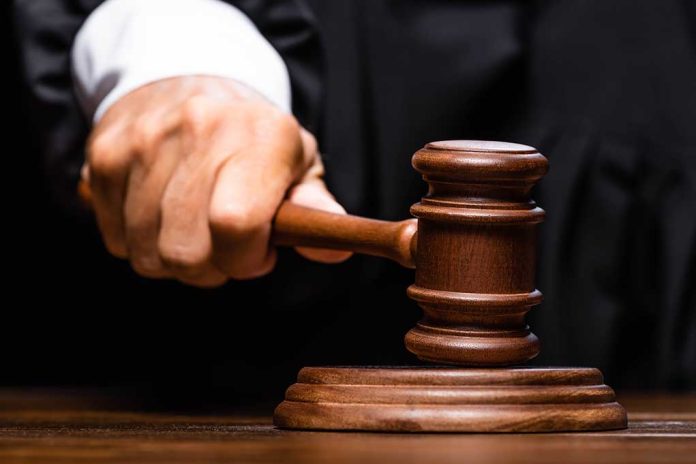 She KILLED Her Alleged Abuser – Now She's Learned Her Fate
(RepublicanPress.org) – In 2020, Pieper Lewis ran away from an abusive home in Iowa when she was 15 years old. Although she spent some time on the streets, 28-year-old Christopher Brown shortly took her in, allegedly turning her out for prostitution against her will. She was subsequently raped. One of those men she accused of assaulting her was 37-year-old Zachary Brooks, who she stabbed to death while he was sleeping in June of that year. Now, a judge has handed down a controversial sentence.
When authorities arrested Lewis, they charged her with first-degree murder but later changed it. She pleaded guilty to two charges, involuntary manslaughter and willful injury, in 2021. Instead of spending time in prison, the judge recently ordered the teen to pay $150,000 to Brooks' estate and sentenced her to five years of probation. She will spend that time in a residential facility and wear a GPS tracking device. If she violates the terms, she is facing 20 years in prison.
A teenage human trafficking victim who was initially charged with first-degree murder after she stabbed her accused rapist to death has been sentenced to five years' probation and ordered to pay $150,000 restitution to the man's family. https://t.co/ZF8G8MuFSh

— The Associated Press (@AP) September 14, 2022
Polk County District Judge David Porter called the sentence a "second chance" for Lewis. Iowa law dictated the restitution amount as mandatory, so the court had no choice but to impose the fine. However, one of the girl's former teachers, Leland Schipper, started a GoFundMe to help with the cost. As of September 15, the GoFundMe had raised more than $380,000, which is more than enough to pay the debt.
What do you think of the sentence?
Copyright 2022, RepublicanPress.org