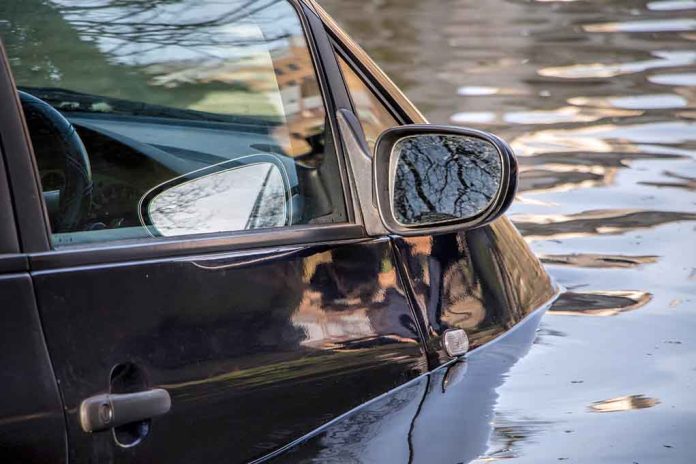 Victims SAVED From River By Hero Teen – This Is Amazing!
(RepublicanPress.org) – A car containing three teenage girls plunged into the Pascagoula River in Mississippi in the wee hours of the morning of July 3. With the vehicle sinking under the water, 16-year-old Corion Evans sprung into action, diving in to not only save them, but also the officer who rushed into the water to assist.
The teen said he never gave the action a second thought.
How great is this! 16-year-old Corion Evans jumped into action to save four people when a vehicle drove off a boat launch and into the Pascagoula River! https://t.co/dpn5C0CUVT pic.twitter.com/oX7MEcJlgz

— WLBT 3 On Your Side (@WLBT) July 5, 2022
Without thinking of his own safety, the teen tossed his shirt and shoes, dropped his phone, and headed straight to the scene with his friend Karon Bradley. The two boys helped the girls out of the vehicle, and they were all swimming to shore when Evans noticed Officer Garry Mercer struggling in the river.
Once Evans saved the cop from "going underwater," the group finally reached the safety of dry land. All four victims went to the hospital for treatment after the ordeal.
One of the victims praised Evans on Facebook, saying he saved her life, while his mother, Marquita Evans, beamed with pride for her son and his bravery. On July 5, Mayor Billy Knight and the Board of Aldermen presented the courageous teen with a Certificate of Commendation for his heroic deed.
Copyright 2022, RepublicanPress.org