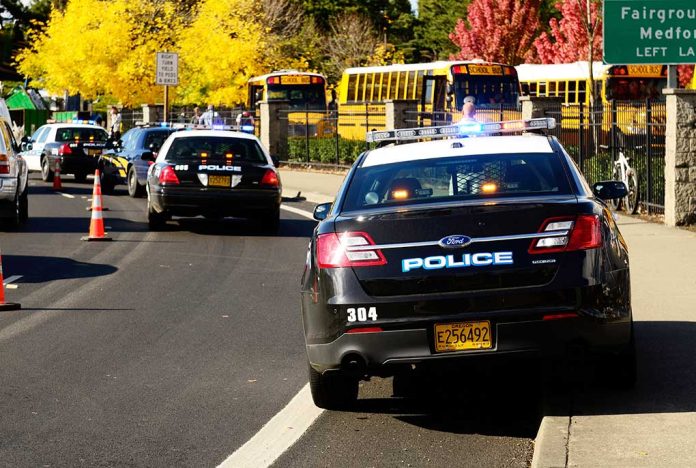 Teen ARRESTED – They Say He Had A SINISTER Plan
(RepublicanPress.org) – In the wake of multiple mass shootings across the United States, authorities are on high alert to catch those who are intent on causing harm before they strike. On May 21, before the Uvalde, Texas massacre, police in California received a tip about a teen who was allegedly trying to recruit others to attack Berkeley High School. The 16-year-old turned himself in on May 30, days after a search warrant revealed assault rifles, knives, and explosives in his home.
California teen arrested for recruiting others for mass shooting, bombing at high schoolhttps://t.co/OJI3oAKWM2

— Fox News (@FoxNews) June 2, 2022
The Berkeley Police Department reported the teen was planning on carrying out a mass shooting or bombing at his high school and wanted others to join in before executing his plan. While investigating, police kept the high school informed so they could do all they could to keep their students safe. The public schools in the area released a statement saying there was no "immediate threat" to students. They went on to say there would be an independent investigation by the school into the matter.
Once the teen turned himself in, cops arrested him and charged him with threatening to commit a deadly crime and suspicion of possession of destructive device material. The investigation is ongoing, and there's no word on what amount of jail time the teen could be facing.
Copyright 2022, RepublicanPress.org